KJØPEDead by Daylight - Hellraiser Chapter (DLC) CD Key Steam
Hellraiser is a new Chapter in Dead by Daylight. It includes a new Killer, Pinhead. Demon to some, angel to others, Pinhead seeks to unleash the limitless thrill of pleasure and pain upon any who cross his path. Purchasing the add-on will unlock the new Killer and an exclusive universal charm.
PINHEAD
Pinhead is an explorer in the further regions of experience, indulging in the limitless thrill of pleasure and pain. When the puzzle box known as the Lament Configuration—a key to another dimension—was found in The Entity's realm, it was only a matter of time before it fell into curious hands. Once opened, he arrived. What came next was sweet suffering that spilled over the realm. Pinhead's Power: Summons of Pain
An extradimensional gateway that leads to pleasure and pain so great it will tear your soul apart.
Press the Power Button to create a gateway and release the button to open it. Once opened, tap the Ability Button to summon forth a possessed chain under your control. Direct the chain into a Survivor to bind them.
A Survivor bound to a chain is unable to sprint. Their movement speed will decrease further as they're hit with a second and third chain. Survivors can perform the Break Free action to escape.
LAMENT CONFIGURATION
If left alone, the Lament Configuration puzzle box initiates a Chain Hunt by summoning chains to pursue Survivors.
A Survivor carrying the Lament Configuration is afflicted with the Oblivious status effect and chains will occasionally be summoned to attack them. The Survivor must solve the Lament Configuration to end the Chain Hunt and remove the puzzle box from their possession. While doing this, Pinhead will see their location and be able to teleport to it.
When Pinhead picks up the Lament Configuration, a Chain Hunt is activated and all Survivors are instantly bound by chains, causing them to scream and reveal their locations.
The Lament Configuration will spawn in a new location after Pinhead or a Survivor has used it.
Pinhead comes with 3 new perks.
Deadlock
After a generator is repaired, The Entity blocks the generator with the most progress for a period of time. You see its aura in white for the duration.
Hex: Plaything
Hooking a Survivor for the first time activates Hex: Plaything on a random dull totem, cursing them with Oblivious until the totem is cleansed. The cursed Survivor can see the totem's aura when near and must personally cleanse it to recover.
Scourge Hook: Gift of Pain
Begin each trial with up to four Scourge Hooks. When unhooked from a Scourge Hook, Survivors suffer Hemorrhage and Mangled until healed. Once healed they suffer a speed penalty to healing, repairing, and opening actions until injured again.
THE LAMENT CONFIGURATION CHARM
The Hellraiser chapter includes an exclusive universal Charm: Lament Configuration, only available as part of the DLC. Please note that this item cannot be purchased separately.
One of horror's most twisted killers has entered the Fog... and he brought his own hooks.
----------------------------------------------------------------------------------------------------
IN-GAME STORE CONTENT
Additional content sold via the in-game store: the Hellraiser Collection gives you other options to customize your character. It includes the following Legendary Set* for Hellraiser.
Legendary Killer: Chatterer
Chatterer is available as a Legendary Set for Pinhead.
* Legendary Sets are the rarest cosmetic sets. They allow you to transform a character into a different one, inspired by legends of horror.
Du ser på alle butikker med hvilken som helst betalingsmetode. Vi minner om at noen butikker kan belaste betalingskomisjoner.
Det er 10 tilbud 34.58
Nkr.
til 81.08
Nkr.
Dette Produkte er for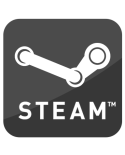 Prishistorie
RANGER OSS OG VINN ET GRATIS SPILL!
Én vinner per måned av et produkt fra nettstedet vårt på maksimalt 25 EURO. Vinneren blir kunngjort på sosiale nettverk de første dagene i måneden.
Siste artikkel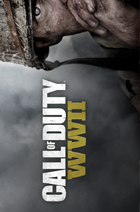 Hvor kan jeg kjøpe CoD: WW 2 CD Key
Kjøp billig CD-nøkkel av CoD: WW 2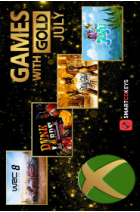 Ny gratis Games with Gold for juli 2020 kunngjort!
Gratis Games with Gold juli 2020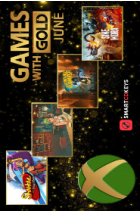 Ny gratis Games with Gold for juni 2020 kunngjort!
Gratis Games with Gold juni 2020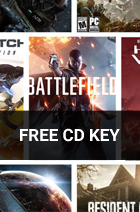 Vinn gratis CD-taster med SmartCDKeys.com
SmartCDKeys gir gratis CD-nøkler til alle!
Sammenlign og finn billige STEAM CD-KEY priser
SmartCDKeys har de billigste prisene.