KJØPECurious Expedition 2 CD Key
Curious Expedition 2 is a turn-based narrative roguelike that requires players to manage their resources and party members to keep insanity at bay and find glory.
A grand discovery has been made: mysterious islands have begun to appear and vanish from the oceans as if by magic. The great Explorer Clubs are funding expeditions to these strange islands to bring treasures back for the 1889 World's Fair in Paris. Are you bold enough to join the adventure?
Key Features:
Explore procedurally generated worlds in a variety of biomes, each featuring a new combination of dangers and opportunities.
Manage your resources to keep your trek alive and sanity high. Balance greed against your survival needs to find glory without perishing.
Procedural storytelling makes every adventure unique. Your characters form relationships, change loyalty, acquire illnesses, and more in response to the environment and your decisions.
Embark on an epic campaign that combines procedural gameplay with handcrafted story to create a narrative experience that can be played again and again.
Dice-based combat mechanics will require all your cleverness to survive fierce wild animals and legendary creatures.
Join weekly online competitions and pledge yourself to an Explorer Club to compete for unique rewards.
Outfit your party members with equippable gear to create builds that can take on any challenge.
Set off on a variety of expedition types, each with their own unique goal and events. Will you seek out the legendary Golden Pyramid or choose to recover the Rainbow Orchid instead?
Discover mysterious locations and come across all manner of unique cultures, flora, fauna, treasures and more.
4K-native graphics inspired by classic Franco-Belgian comics.
Veteran Curious Expedition players will discover plenty of new content: new items, character types, enemies, biomes, tribes, events, and much more!
Du ser på alle butikker med hvilken som helst betalingsmetode. Vi minner om at noen butikker kan belaste betalingskomisjoner.
Det er 4 tilbud 162.50
Nkr.
til 187.80
Nkr.
Dette Produkte er for
Prishistorie
RANGER OSS OG VINN ET GRATIS SPILL!
Én vinner per måned av et produkt fra nettstedet vårt på maksimalt 25 EURO. Vinneren blir kunngjort på sosiale nettverk de første dagene i måneden.
Siste artikkel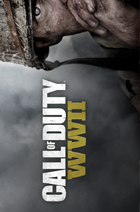 Hvor kan jeg kjøpe CoD: WW 2 CD Key
Kjøp billig CD-nøkkel av CoD: WW 2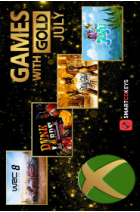 Ny gratis Games with Gold for juli 2020 kunngjort!
Gratis Games with Gold juli 2020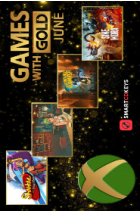 Ny gratis Games with Gold for juni 2020 kunngjort!
Gratis Games with Gold juni 2020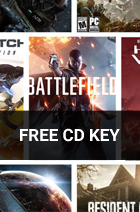 Vinn gratis CD-taster med SmartCDKeys.com
SmartCDKeys gir gratis CD-nøkler til alle!
Sammenlign og finn billige STEAM CD-KEY priser
SmartCDKeys har de billigste prisene.