KJØPEAquatico CD Key Steam
The underwater city-building game Aquatico takes place on the ocean floor. Humanity is now compelled to cast any lingering hope for a new beginning into the ocean's depths because the surface of the Earth has turned into a desolate wasteland. The chance to start afresh is available after you find a world below the tides. Despite the fresh start, it won't be easy to survive under the sea due to the perils and difficulties that lay ahead.
Create a water world.
Create a unique underwater city as a way to leave a dying planet. the sea's challenges while building your foundation over several levels. Build your production and support facilities in the seabed, and protect your population from the hazards of the deep by housing them in the domed levels above.
Get Through the Ocean
Explore various biomes, gather resources, secure temperature measurements, and control your undersea base's many levels. Simply be cautious with marine life because disturbing it when you build or gather could result in negative consequences. It might not be optimal to have sharks and whales swarming your city.
Make your Development choice
Determine how to create your underwater city by using a huge research tree to unlock new technologies and structures. from drone recycling and defensive grids to sushi restaurants and oxygen extractors. The city you build will depend on the path you pick.
Investigate the Depths
Utilize drones and submarines, build production lines, and direct expeditions to explore the ominous ocean depths. Rewards and uncommon resources that are essential to life will be brought back by expeditions. The chance to explore the unknown more deeply arises from success. Who knows what mysteries lie beneath the ocean's surface?
Du ser på alle butikker med hvilken som helst betalingsmetode. Vi minner om at noen butikker kan belaste betalingskomisjoner.
Det er 1 tilbud 126.14
Nkr.
til 143.34
Nkr.
Butikk
Plattform
Pris

Kjøp nå
Dette Produkte er for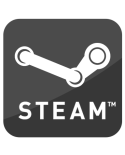 Prishistorie
TRUSTPILOT - 4.6⭐ / 5
Med en positiv anmeldelse kan du få nettstedet vårt til å vokse. Hvis vi vokser, vil vi tilby flere rabatter, gratis CD-Keys og vi vil også forbedre tjenesten vår. Hvis du vil fortelle oss noe, kontakt oss på sosiale nettverk.