Stranded Sails - Explorers of the Cursed Islands (Switch) CD Key Nintendo
Stranded Sails is a family-friendly single-player Open World farming adventure in a relaxing Caribbean setting. Sit back and relax while the game guides you through your adventure. The game is based on another philosophy than games such as Stardew Valley or Harvest Moon, which is why it's important to read this text carefully. We just want to make sure the game really fulfills your expectations.

The Story
In Stranded Sails you follow a linear main quest using clearly defined goals to lead you from one adventure to the next. Dialogues with your crew guide you through the story.
As either the captain's daughter or son you're shipwrecked along with your crew on your very first journey and end up on a mysterious exotic archipelago. Your father is gravely injured when your ship crashes ashore, so you have to explore the islands, reunite your scattered crew and master all challenges to finally leave the mysterious archipelago again.
Camp Building, Farming & Resource Management
You have to establish a camp with accommodations for your crew members at the designated spots. Since resources are limited, you have to plant food yourself. Step by step a small farm emerges which provides food for you and your crew. Farming is mainly a prerequisite for your numerous expeditions on foot or by boat, which form a central part of the game.
Harvest your crops to discover different recipes and prepare rations for your expeditions. Almost all in-game actions cost energy which you can replenish using rations. In the course of the game your recipes will become more and more complex and provide you with more energy and various buffs. That way you'll be ready for even longer expeditions.
Prepare tasty stews for your crew to increase their happiness. In return they will improve your tools, provide you with new seeds or build the foundations for new buildings inside your camp!
You don't have to get all recipes for instance to finish the game. But should you manage to do so, you will unlock a number of advantages.
Expeditions
Use your father's old spyglass during your expeditions on foot and by boat to forage deeper and deeper into the center of each island and discover new seeds along with useful tools and some dangers.
Make sure you pack enough rations to maintain your energy level while away. Should you run out of energy prematurely you faint and wake up back in your cabin. The game will never put you under a lot of pressure or punish you. You will never lose your progress in the game.
We hope we were able to aid you in your decision, and we invite you to play the Prologue (Demo) introducing the key gameplay mechanics.
A casual Open World exploration farming adventure for the whole family
Easy to get into thanks to an extensive tutorial
Farm, discover up to 60 recipes and prepare nourishing dishes with various buffs
Keep an eye on your energy reserves and choose the right food for your expeditions
Explore the archipelago to discover new plants and useful tools
Prepare food for your crew and increase their happiness to get useful tool upgrades and cosmetic hats
Find hidden treasure chests and lore artifacts
Story-driven quests full of dialogues and mysteries
Build a camp at designated positions
Fight against supernatural threats
We were Inspired By / But we follow an other approach
The Legend of Zelda - Saga
Yonder
Stardew Valley
Harvest Moon
Farm Together
My Time at Portia
Super Mario Games
Rune Factory
Thanks For such good and inspiring games <3!
Games we want to support:
Forager
Lonely Mountains: Downhill
Little Big Workshop
Summer in Mara
Foundation
Flotsam
Rise of Industry
Swag and Sorcery
Staxel
Alchemy Story
Ooblets [ epic games store exclusive ]
U bekijkt alle winkels met elke betaalmethode. We herinneren je eraan dat sommige winkels betalingen in rekening kunnen brengen.
There are 3 offers from
$
6.20 to
$
7.08
Dit product is voor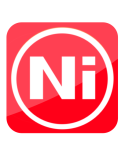 Prijs geschiedenis
TRUSTPILOT - 4.6⭐ / 5
Met een positieve review kun je onze site laten groeien. Als we groeien, bieden we meer kortingen, gratis CD-Keys en zullen we ook onze service verbeteren. Als je ons iets wilt vertellen, neem dan contact met ons op via sociale netwerken.
Laatste artikelen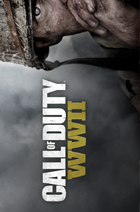 Waar CoD kopen: WW 2 CD Key
Koop goedkope CD-Key van CoD: WW 2.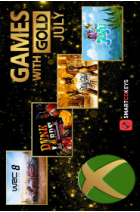 Nieuwe gratis Games with Gold voor juli 2020 aangekondigd!
Gratis "Games with Gold" juli 2020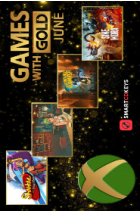 Nieuwe gratis Games with Gold voor juni 2020 aangekondigd!
Gratis "Games with Gold" juni 2020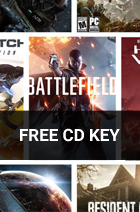 Win GRATIS CD Keys met SmartCDKeys.com
SmartCDKeys geeft gratis CD Keys weg aan iedereen!
Vergelijk en vind goedkope STEAM CD Key-prijzen
SmartCDKeys heeft de goedkoopste prijzen..