Stellaris: First Contact Story Pack (DLC) CD Key Steam
Not by yourself! The galaxy is enormous and filled with marvels, but it's also full with alien empires that you will eventually run against whether you're prepared for them or not. Players may share tales about their civilizations' early contacts with space travelers in First Contact thanks to a variety of fresh origins and mechanisms, some of whom may not have arrived peacefully.
Following are some First Contact features:
MODERN ORIGIN
shattered shackles You weren't the one who went to the stars; rather, an extraterrestrial captured you and took you there! Now that you and the other convicts have taken control of the ship, you are working together to create a varied new community that will survive and prosper. Will your previous captors notice if you succeed despite your modest beginnings?
Retaliation: Prior to their invasion, no one would have suspected that intelligences more powerful than your own were closely monitoring your world. Yet you didn't go in silence when the darkness fell! After repelling a space invader, your civilization has suddenly gained access to their cutting-edge technology, and you're ready to find out what more is out there beyond the stars!
As you've traveled your home system, you've always had the uneasy feeling that you're not the only person in the galaxy. especially when, a while back, one of your planets unexpectedly experienced a "event." Long ago, a sizable portion of your own people argued against taking a chance in the pitch-black depths of the unknown. What route will you take once you realize you need room to develop?
Options for NEW PRE-FTL INTERACTION
What part will you play in the next genesis narrative of a member of the galactic community? Depending on their technological level and knowledge of your presence, pre-FTL civilizations can be interacted with in a wider variety of ways thanks to new mechanics. Will people welcome you or will they react to you with ferocious panic?
ADVANCED TECHNOLOGY
No one anticipated this functionality! Arm your ships with cloaking technology to conduct covert surveys or ambush an adversary; use cloaked observation stations to keep a close eye on your pre-FTL neighbors. Just make sure your own intelligence and scanners are reliable. Who of your neighbors could be hiding in the shadows? You never know!
U bekijkt alle winkels met elke betaalmethode. We herinneren je eraan dat sommige winkels betalingen in rekening kunnen brengen.
There are 16 offers from
$
8.25 to
$
42.04
Dit product is voor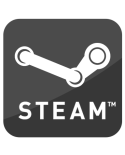 Prijs geschiedenis
TRUSTPILOT - 4.6⭐ / 5
Met een positieve review kun je onze site laten groeien. Als we groeien, bieden we meer kortingen, gratis CD-Keys en zullen we ook onze service verbeteren. Als je ons iets wilt vertellen, neem dan contact met ons op via sociale netwerken.