Sniper Elite 3 + Season Pass CD Key Steam
Includes 2 items:
Sniper Elite 3 base game
Sniper Elite 3 Season Pass containing:
Target Hitler: Hunt the Grey Wolf campaign mission
Save Churchill Part 1: In Shadows campaign mission
Save Churchill Part 2: Belly of the Beast campaign mission
Save Churchill Part 3: Confrontation campaign mission
THREE multiplayer skins in the Allied Reinforcements Outfits Pack – Allied Urban Sniper, American GI Rifleman and the Indian Army Marksman
EIGHT weapons packs containing a total of twentyfour weapons for use in all game modes - Camouflage Weapons, Hunter Weapons, Patriot Weapons, Eastern Front Weapons, Sniper Rifles, Axis Weapons, U.S. Camouflage Rifles and International Camouflage Rifles packs
The latest chapter in the award winning series, Sniper Elite 3 takes players to the unforgiving yet exotic terrain of WW2's North Africa conflict in a battle against a deadly new foe.
Equipped with Tiger tanks and the latest weaponry, Germany's infamous Afrika Korps have the Allies outnumbered and outgunned. Worse still, intelligence indicates the Nazis are developing a super weapon in Africa that could destroy all hopes of victory not just in Africa, but in the whole war.
It must end here. You are the turning point. Because one bullet can change history.
Features
Expansive new environments – Stalk multi-route environments up to THREE times larger than levels seen in Sniper Elite V2. Never play a level the same way twice.
Adapt to any situation – Use stealth, distraction, sound masking and traps. Your approach. Your way. If things go hot, use the new 'Relocate' mechanic to slip into the shadows and find a new weakness in enemy lines.
New vehicle kill cam - Multi-stage destruction allows you to take out armoured cars, trucks and tanks piece-by-piece before delivering the final shot. See vehicles disintegrate in intricate detail.
Revamped human X-ray kill cam – The acclaimed X-ray kill-cam is back and bolder than ever, including a detailed muscle layer, 3D mesh particles and a complete human circulatory system.
Tense adversarial multiplayer - Five extreme modes of competitive action, earn Medals and Ribbons as you play, gain XP across all game modes and become a true Sniper Elite!
Explosive co-op play – Play the entire campaign in two player co-op or test your team work in two exclusive modes, Overwatch and Survival.
U bekijkt alle winkels met elke betaalmethode. We herinneren je eraan dat sommige winkels betalingen in rekening kunnen brengen.
There are 2 offers from
$
12.82 to
$
23.99
Dit product is voor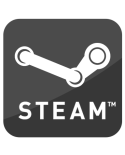 Prijs geschiedenis