In the Sailing Era, every excursion is a voyage of "Sailing & Beyond"!
The story takes place between the 15th and 17th centuries, a time of immense geographic discovery. Because of the connectivity of the oceans, ocean exploration has increased.
Every young sailor in this age fantasizes of having their own ship to cruise the seas at will. Some people want to alter their fate, while others want to change history.
Sailing Simulator: Navigate the Choppy Waters
A vast marine environment is created using a map at real-world scale and a highly accurate reconstruction of the ocean, land, monsoon currents, and weather variations. Deal with unexpected weather changes, erratic winds, lost wealth, pirate raids, and seductive peril. And take part in a unique and exciting ocean voyage.
Port Adventures and International Trade
There are about 200 distinct ports with fascinating local cultures to explore. In the ports, you can replenish, trade, collect commissions, hire sailors, invest, and carry out a variety of other activities. Even a squad for land exploration inland can be formed!
Prices change in response to the conditions at the ports, which leads to increased earnings. Encourage port growth through commerce and commissions to broaden the range of accessible goods, items, and luxury ships.
Meet explorers and create the most powerful fleet.
Four different captains with various backgrounds will be your characters. There are over 30 exceptional people waiting to be hired, including British academics, renown pirates, Jewish businesspeople, and Japanese ronins. Make the most of them by using them appropriately.
Even heroes require dependable friends! Help them develop, discover new talents, and sharpen fundamental abilities so that they have a wider range of options for dealing with obstacles.
Create Your Own Ship and Take Part in Exciting Naval Battles
Over ten famous historical ships have been meticulously rebuilt. Collect well-known ships like the Caravel and Galleon, or create your own own vessel.
Use the wind to create space during a naval combat, move your guns into position, and then unleash a hail of fire on your adversaries. Alternatively, do the opposite and take pleasure in the excitement of sword fighting.
Freely explore and gather treasure
Historical ruins, submerged ships, and pirate loot There are many secrets on the great seas. Discover the unknown, find enigmatic treasures, learn about old civilizations, and freely travel the entire planet!
U bekijkt alle winkels met elke betaalmethode. We herinneren je eraan dat sommige winkels betalingen in rekening kunnen brengen.
There are 10 offers from
$
14.13 to
$
74.32
Dit product is voor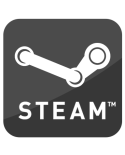 Prijs geschiedenis
TRUSTPILOT - 4.6⭐ / 5
Met een positieve review kun je onze site laten groeien. Als we groeien, bieden we meer kortingen, gratis CD-Keys en zullen we ook onze service verbeteren. Als je ons iets wilt vertellen, neem dan contact met ons op via sociale netwerken.