Potion Tycoon CD Key Steam
Have you ever questioned the source of all the magic potions in role-playing games?
In this witchin' management simulator, you can create and run your very own magic shop. You may gather materials, set up and manage production lines, mix potions, and create bottles to sell them in your store. Try out new formulations, expand your company, and take the top spot in the Magical Lands for potions!
EXPAND, BUILD, PRODUCE, SELL
Grow your own mystical plants and fungus or compete for the greatest ingredient bargains. In the meanwhile, construct and develop your store and set up manufacturing lines to start making potions.
Not only that, but you should showcase your goods attractively to ensure that customers enjoy their time there. Your consumers will spend more money if there is nice furnishings and a pleasant scent in the space.
TESTING, RESEARCH, AND MANAGE
Create new potion kinds by experimenting with the components and combining them in novel ways. Create potions for healing, summoning, and invisibility—everything the adventurers want!
Do some research and build some new machines and furnishings. Send out search groups to gather new ingredients from around the world or discover new ingredient kinds.
To increase your team's effectiveness and enhance business efficiency, hire additional employees. To beat the competition, do your research, make improvements, and develop your magic store empire!
VIP Requests, Fame and Fortune, and Celebrity
Respond to hazardous specific requests from VIP clients to boost sales and establish your reputation. But be care—denying a VIP request might harm your company just as much!
With each concoction you create and each action you perform, strengthen your brand. To guarantee that explorers believe in your remedies, raise the value of your brand. Keep in mind that only a reputable, well-known brand can persuade consumers to spend top dollar!
FEATURES
Establish and expand your own magic shop in this tycoon game with a witchy twist.
Detailed management simulation: Control workers, pricing, and production to create an effective company.
Invent, build, and research: Create a potion empire by starting small and working your way up to a high-end shop.
elaborate system of alchemy Try out a ton of different ingredients and concoctions to make new and better potions.
Comprehensive market simulation: Events that are always changing, industry trends, and rival businesses to keep you alert.
cheerful hand-drawn 2D style: Enjoy observing the busy activity in your store as consumers come in and out of the automated manufacturing lines.
U bekijkt alle winkels met elke betaalmethode. We herinneren je eraan dat sommige winkels betalingen in rekening kunnen brengen.
There are 9 offers from
$
12.49 to
$
21.80
Dit product is voor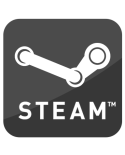 Prijs geschiedenis
TRUSTPILOT - 4.6⭐ / 5
Met een positieve review kun je onze site laten groeien. Als we groeien, bieden we meer kortingen, gratis CD-Keys en zullen we ook onze service verbeteren. Als je ons iets wilt vertellen, neem dan contact met ons op via sociale netwerken.