The Outlast Trials (PS5) CD Key PSN
Red Barrels is an invitation for you to relive numbing dread with pals. If you make it through the tests—alone or in groups—and finish the treatment, Murkoff will be content to let you go. But will you follow suit?
SYNOPSIS
In this Cold War-era thriller, unwitting volunteers are used by the Murkoff Corporation to test cutting-edge brainwashing and mind control techniques. Your morality will be put to the test, your endurance will be put to the test, and your sanity will be destroyed in a world of mistrust, dread, and violence. All in the name of development, science, and financial gain.
SUCCESS: ALONE OR COOP
You're all Murkoff inmates, confined to their jail. You have the option of completing the trials on your own or with a team of 2, 3, or 4 other players.
When it comes to required goals, cooperation is never required, but it may be quite advantageous.
It doesn't matter how many people are in your party; the goal is to survive and escape.
Your ultimate objective is to finish Murkoff's therapy and gain the right to be allowed to reintegrate back into society. You must finish the MK-Challenges and the Trials to do this.
Trials are lengthy therapies that are based on immersive stories. Shorter treatments known as Mk-Challenges take place in altered or remade portions of an existing map.
FLIGHT OR HIDE
The main gameplay mechanics in Outlast consist on dodging adversaries, hiding from them, and attempting to flee. You may use the tools Murkoff gives you to improve your stealth skills, establish escape routes, slack off on foes, and more. However, you will need to work hard to enhance them and earn those tools.
With the use of the tools, you can stun opponents.
Blinding them
See through obstacles
Heal both your own and others' illnesses.
In each of the trials or mk-challenges, Murkoff will ask you to do unsettling activities. You can only leave the Trials or the MK-Challenges after finishing those.
PERSONALIZATION OF CHARACTERS
Create and personalize your own trial participant.
While you are receiving therapy, your cell is your home, and you are free to arrange it anyway you choose.
Choose your equipment, improvements, and benefits based on your playstyle.
In The Outlast Trials, get to know the residents of Murkoff's Sinyala Facility. They'll all make an effort to see that you survive the Trials unscathed! You think you'll succeed?
INVESTIGATE
The Murkoff Corporation has kidnapped you in order to subject you to immoral experiments that will alter your behavior and mindset during the Trials.
Gather evidence, such as papers and objects, to demonstrate Murkoff's negligence toward its clients.
The Method:
Break the Self: Murkoff wants to undermine the subject's core convictions. Self-identity facets are consistently assaulted. The aim is to make someone rid oneself of whatever considered sacred or forbidden, the things that restrict their conduct, much like boot camp or brainwashing. They gradually crumble under the continual attacks of self-betrayal, remorse, and identity.
Develop Yourself: It follows the "bad cop, good cop" principle. The new ideology can be inserted into the void left by the previous ideology's rejection. It serves as the ideal draw point when the individual escapes the old in pursuit of a contrasting replacement since it is the opposite of the previous philosophy. This development is hastened by the new ideology's portrayal as harmonious and perfectly suited to the individual's requirements. Pain and punishment are replaced by collegiality and serenity. A modest kindness, a momentary reprieve from the attack on their identity, is delivered to the individual just when they are beginning to fear the annihilation of their self.
Salvation: The individual gives up all adherence to the old ideology, confesses any last deep secrets, and fully embraces the new ideology when confronted with the sharp contrast between the agony of the past and the beautiful light of the future that the new ideology provides. It may be accompanied by rites of passage as the person is welcomed and cemented into the new order. This frequently feels, and has been characterized by many, as a type of rebirth. The ceremonies usually involve the participant making declarations to the effect that they totally and unconditionally accept the new philosophy and pledge devotion to its leaders. They are securely planted in the new ground by saluting flags, kissing other artifacts, and doing other somber symbolic actions.
Warning about photosensitivity and content
A tiny number of persons who are exposed to specific lights, patterns, or pictures during the Outlast Trials may develop seizures as a result of the strobing and flashing lights.Additionally, there is a lot of blood, gore, explicit sexual material, and foul language in this game. Let's have fun.
U bekijkt alle winkels met elke betaalmethode. We herinneren je eraan dat sommige winkels betalingen in rekening kunnen brengen.
This product has no price comparison because it is sponsored
Winkel
Platform
Prijs

Nu kopen
Dit product is voor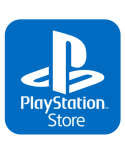 Prijs geschiedenis
TRUSTPILOT - 4.6⭐ / 5
Met een positieve review kun je onze site laten groeien. Als we groeien, bieden we meer kortingen, gratis CD-Keys en zullen we ook onze service verbeteren. Als je ons iets wilt vertellen, neem dan contact met ons op via sociale netwerken.