Injustice 2 - Sub-Zero (USA) (Xbox One) CD Key XBOX LIVE
Download and play as Sub-Zero, who fights using a deadly combination of ice powers and martial arts. To honor his murdered brother, Kuai Liang entered the second Mortal Kombat tournament to exact revenge against Scorpion. With his retribution complete, he returned home to assume leadership of the Lin Kuei clan. As its Grandmaster, the second Sub-Zero turned the organization into one of Earthrealm's most dependable allies.

U bekijkt alle winkels met elke betaalmethode. We herinneren je eraan dat sommige winkels betalingen in rekening kunnen brengen.
There are 1 offers from $4.70 to $4.85
Winkel
Platform
Prijs

$4.85

$ 4.70


Nu kopen
Dit product is voor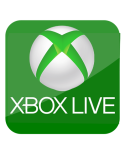 Prijs geschiedenis