DESTRUCTURE: Among Debris CD Key Steam
In the video game DESTRUCTURE: Amidst Debris, you may obliterate the environment around you by using the force of (very realistic) physics. It's your job to clear the planet of this filthy mess left behind by a horrific, apocalyptic catastrophe, which left it littered with trash, derelict buildings, and irate robot turrets.
The player-controlled Round Thingy of Destruction, which you can manipulate in all directions, is the focal point of the action. This gives you complete 360-degree control over it, making it much more pleasurable to crush the iron ball. However keep in mind to keep your ball with you. Each level has a metal grinder in the background that is prepared to eat all the balls that you are unable to deflect (please stop laughing, Gregg).
But DESTRUCTURE isn't just any arkanoid-style game—the levels really respond to your actions! If you destroy enough buildings, some bloodthirsty turrets will be alerted, and believe us when we say that they will not be pleased to see you. They have bullets, missiles, lasers, and other impending threats that you must avoid with all your cunning; the more you eliminate, the more you must avoid. Salutations to fans of "bullet hell"!
If you're fortunate, you can come across powerful items to employ at the last minute, such as power ups. Like discovering a cent on the sidewalk, only the nickel is a rocket launcher or a laser gun, and the sidewalk is the wreckage of a building that once had some function.
It's difficult and hard work moving through the domain of DESTRUCTION. One reason is because dangerous settings and wicked machines are both out to kill you. Because of this, your supporters have given you access to a broad range of upgrades, perks, and tools that may be unlocked, all of which should offer you enough advantage to give yourself a shot. Since they aren't free, keep in mind to gather Blue Stuff (whatever it is) so your benefactors may utilize it for highly essential actions that nobody really knows or really cares about. Collecting as much as you can would be in your best interest. to the showcasing the, showcasing the s. s.,.
You may rise above the ranks of common, trash-fighting Round Thingys of Destruction by purchasing intriguing new toys like "Zeus' Blessing," "Suicidal Turrets," or even just some good ol' "Napalm Rain" with this Blue Stuff! ... ultimately obliterate what's left of the arid, dusty worlds of DESTRUCTURE.
U bekijkt alle winkels met elke betaalmethode. We herinneren je eraan dat sommige winkels betalingen in rekening kunnen brengen.
There are 3 offers from
$
2.29 to
$
7.60
Dit product is voor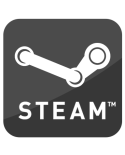 Prijs geschiedenis
TRUSTPILOT - 4.6⭐ / 5
Met een positieve review kun je onze site laten groeien. Als we groeien, bieden we meer kortingen, gratis CD-Keys en zullen we ook onze service verbeteren. Als je ons iets wilt vertellen, neem dan contact met ons op via sociale netwerken.