Dead by Daylight - Sadako Rising Chapter (DLC) CD Key Steam
From the depths, a dark presence stirs. Spread the curse to Dead by Daylight, with a new Chapter inspired by Kōji Suzuki's novel Ringu and the original film adaptation. Sadako Rising features a new Killer – The Onryō – and a new Survivor, Yoichi Asakawa. Purchasing this add-on also unlocks an exclusive charm: Cursed Videotape.
THE ONRYŌ
The Killer is Sadako, The Onryō. With immense powers and a fearsome temper, Sadako was left to perish in a watery grave. Her violent wrath manifested into a cursed videotape that condemns its viewers to a chilling fate.
The Onryō's Power: Deluge of Fear
Sadako begins each trial Undetectable and invisible to Survivors who aren't close to her. When near a Survivor her presence is intermittently revealed. To attack, Sadako can Manifest at will into her material form, becoming visible in the process.
Sadako can also take material form by Projecting through one of the many TVs throughout the map. Upon doing so, Sadako will teleport to the TV's location and emerge, increasing the Condemned progress of any nearby Survivor. When a Survivor reaches a full Condemned meter, they can be instantly killed when downed.
Survivors can slow Sadako's Projection by retrieving tapes from TVs, temporarily shutting them down in the process – though in doing so, an additional Condemned progress is gained. There is one specific TV per trial that will allow Survivors to lower their Condemned level.
The Onryō comes with 3 new perks:
Scourge Hook: Floods of Rage
Begin each trial with up to four Scourge Hooks. When a Survivor hooked on a Scourge Hook is rescued, the aura of all other Survivors is temporarily revealed.
Call of Brine
Upon kicking a generator, its aura is highlighted and progress regresses faster for an extended duration. Any time a Survivor completes a Good Skill Check on an affected generator, you receive a loud noise notification.
Merciless Storm
When a generator is nearly complete, Survivors repairing that generator will face continuous Skill Checks until the repair is complete. If they miss or stop repairing, the generator is temporarily blocked.
No stranger to Sadako's fury is Yoichi Asakawa, whose young life was forever altered by The Onryō's rage. Now a marine biologist, his story continues as his search for answers drove him through treacherous waters, deep into a realm beyond rational understanding.
Yoichi comes with 3 new perks:
Parental Guidance
After stunning the Killer, your scratch marks, pools of blood, and grunts of pain are hidden for a brief duration.
Empathic Connection
When another Survivor is injured, your aura is revealed to them from a distance. You can also heal your teammates faster.
Boon: Dark Theory
Bless a Dull or Hex Totem to create a Boon Totem. All Survivors within range of the Boon Totem gain a boost to movement speed. The boost continues for a brief duration upon leaving the Boon's aura.
EXCLUSIVE CHAPTER ITEM: CURSED VIDEOTAPE
A videotape filled with disturbing images. The Sadako RIsing chapter includes an exclusive universal charm: Cursed Videotape, only available as part of the DLC. Please note that this item cannot be purchased separately.
Cast adrift in her ocean of rage, hope will swiftly sink into the abyss...
WARNING: PHOTOSENSITIVITY/EPILEPSY SEIZURES - READ THIS NOTICE BEFORE PLAYING
A very small percentage of people may experience epileptic seizures or blackouts when exposed to certain kinds of flashing lights or light patterns. These persons, or even people who have no history of seizures or epilepsy, may experience epileptic symptoms or seizures while playing video games. If you or any of your relatives has an epileptic condition or has had seizures of any kind, consult your physician before playing any video game.
IMMEDIATELY DISCONTINUE use and consult a physician if you or your child experience any of the following symptoms: dizziness, altered vision, eye or muscle twitching, involuntary movements, loss of awareness, disorientation, or convulsions. Parents should watch for or ask their children about the above symptoms.
You may reduce risk of photosensitive epileptic seizures by taking the following precautions: sit farther from the screen, use a smaller screen, play in a well-lit room, do not play when you are drowsy or fatigued.
U bekijkt alle winkels met elke betaalmethode. We herinneren je eraan dat sommige winkels betalingen in rekening kunnen brengen.
There are 9 offers from
$
5.63 to
$
8.24
Dit product is voor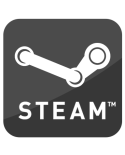 Prijs geschiedenis
TRUSTPILOT - 4.6⭐ / 5
Met een positieve review kun je onze site laten groeien. Als we groeien, bieden we meer kortingen, gratis CD-Keys en zullen we ook onze service verbeteren. Als je ons iets wilt vertellen, neem dan contact met ons op via sociale netwerken.
Laatste artikelen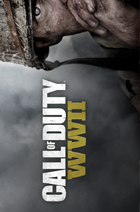 Waar CoD kopen: WW 2 CD Key
Koop goedkope CD-Key van CoD: WW 2.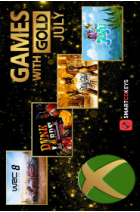 Nieuwe gratis Games with Gold voor juli 2020 aangekondigd!
Gratis "Games with Gold" juli 2020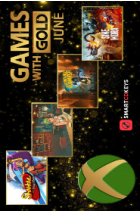 Nieuwe gratis Games with Gold voor juni 2020 aangekondigd!
Gratis "Games with Gold" juni 2020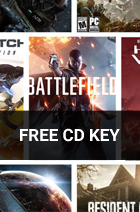 Win GRATIS CD Keys met SmartCDKeys.com
SmartCDKeys geeft gratis CD Keys weg aan iedereen!
Vergelijk en vind goedkope STEAM CD Key-prijzen
SmartCDKeys heeft de goedkoopste prijzen..