Dead Cells: Return to Castlevania (DLC) CD Key Steam
It all draws its influence from the early days of 2D action! In this unique partnership, the enduring characters and atmospheric gothic world of Castlevania meet the action-packed combat of the critically acclaimed roguelite Dead Cells.
A doorway leading to an impressive castle has unexpectedly arisen, and an intimidating warrior named Richter requests your assistance in slaying the formidable evil there.
You search the gardens and halls of the Gothic castle to discover and slay this enigmatic Dracula, lured more by the prospect of additional wealth than by a feeling of moral obligation.
As you go through our greatest Update yet, which has two levels, three monsters, and a new storyline, slay armies of his ghostly minions!
CLASSIC CASTLEVANIA WEAPONS FOR THE WILD
Discover 14 legendary weapons, like the Vampire Killer, Throwing Axe, and Holy Water, to annihilate Dracula's collection of creatures and ultimately the evil ruler. The original spirit of each item has been preserved while being transferred into the quick-paced combat of Dead Cells.
DISCOVER EVERY SPOT IN DRACULA'S CASTLE.
private spaces. flame-lit hallways. dark graves. Lovely artwork. Hidden food in the walls. The famous castle's character will transport you into the world of gothic fantasy since it is full with unique monsters from the series, like harpies, werewolves, and haunting armor.
Enjoy timeless and inventive music.
You have access to a different soundtrack throughout the whole game, which is composed of 51 of the original Castlevania songs. Yes, 51!
Also, as a soundtrack for this DLC, we reinvented the 12 most recognizable songs, including Vampire Killer, Bloody Tears, and Simon Belmont's Theme, while naturally maintaining the Castlevania atmosphere.
CONNECT WITH A NEW STORYLINE
Throughout your battle against Dracula, Richter Belmont and Alucard will be by your side, guiding you through the castle's labyrinth and arming you with powerful weaponry (sometimes willingly, sometimes not). Yet where there is good, there is also evil, so be on the lookout for formidable adversaries who will do all it takes to prevent you from getting to the throne room.
BATTLE MASTER THREE EPIC BOSSES
Battle two furious battles against Death and Dracula, each set against a gorgeous setting, to defeat the very essence of evil. If you can make it through these obstacles, be ready for our biggest boss showdown yet.
ACCESS OUTFITS FOR CASTLEVANIA CHARACTER
As you advance through the castle, you may unlock 20 clothes, enabling you to roleplay as all of your favorite characters, including Alucard, Richter, Simon, Maria Renard, Trevor, Sypha, and even Dracula himself.
U bekijkt alle winkels met elke betaalmethode. We herinneren je eraan dat sommige winkels betalingen in rekening kunnen brengen.
There are 3 offers from
$
7.87 to
$
10.77
Dit product is voor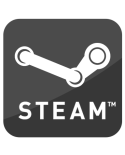 Prijs geschiedenis
TRUSTPILOT - 4.6⭐ / 5
Met een positieve review kun je onze site laten groeien. Als we groeien, bieden we meer kortingen, gratis CD-Keys en zullen we ook onze service verbeteren. Als je ons iets wilt vertellen, neem dan contact met ons op via sociale netwerken.