Crash Team Rumble (Xbox ONE) CD Key XBOX LIVE
The wait for a brand-new Crash Bandicoot game is over at last! The Crash concept is given a brand-new twist in Crash Team Rumble, which pits players into epic 4v4 matches in which each team competes to gather and bank the most Wumpa fruit. There is a lot to explore and play around with in Crash side Rumble, including the many different and distinct heroes, equippable abilities to alter your loadout, and map-specific relic stations that may wreck havoc on the other side. Learning your character's position as a Scorer, Blocker, or Booster is the first step to mastering the art of Rumbling, with all the hilarious turmoil you'd expect from the Crash heroes and villains.
Play MovieLearn about your character role in Crash Team Rumble; beta begins on April 20.
Characters that score
Wumpa scoring is the name of the game! Scorers like Crash are quick heroes that can move about the map with ease, gathering Wumpa fruit and artifacts to help their squad. The majority of your team's scoring potential comes from the scorers, thus winning will depend on keeping your scorers safe!
Blocking individuals
A strong defense is the greatest attack! Blockers are great at eliminating adversaries or protecting your team's Wumpa Bank. They are incredibly strong fighters that can easily take on several opponents at once and remain competitive.
Booster figures
Increase your score to support your team! In order to increase their team's score, boosters are experts that try to seize the numerous gem pads dispersed around each map. They may quickly change the tides by seizing possession of a group of gem pads because doing so raises the number of points earned for each Wumpa fruit delivered to your Wumpa Bank.
We spoke with Toys For Bob's assistant creative director Lou Studdert about how each position affects the game to get a better idea of how the designers themselves feel about each hero role:
What character do you frequently play?
Lou Studdert: While each part offers something unique, Scorer characters are frequently our top choices. They are well-rounded and allow you the means to play as you wish, whether it be by pursuing the opposing team or gathering Wumpa.
Exists a job that is the hardest to compete against?
New players could struggle a little with blockers. Remember that you are not alone if you are playing a Booster or a Scorer and are having trouble taking on a Blocker head-on. Count on your allies to help you defeat them, and don't be afraid to withdraw and continue the battle tomorrow. Heroes with more mobility on each map will have an easier time gathering relics, which may then be used at relic stations to give you the advantage.
Do you always take on the same role or do you switch things up?
We tend to like Boosters in general, but it depends on our disposition! Sometimes all you want to do with Dingodile or Cortex is drop some pianos. Fortunately, you can always switch characters between games, making it simple to experiment with a new playstyle if you feel the need to switch things up.
Which characters are you most eager to play now that the closed beta is just around the corner? Today you can pre-order Crash Team Rumble on PS4 and PS5.
U bekijkt alle winkels met elke betaalmethode. We herinneren je eraan dat sommige winkels betalingen in rekening kunnen brengen.
This product has no price comparison because it is sponsored
Winkel
Platform
Prijs

Nu kopen

Je krijgt een Xbox-account
Dit product is voor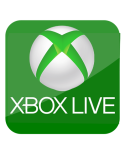 Prijs geschiedenis
TRUSTPILOT - 4.6⭐ / 5
Met een positieve review kun je onze site laten groeien. Als we groeien, bieden we meer kortingen, gratis CD-Keys en zullen we ook onze service verbeteren. Als je ons iets wilt vertellen, neem dan contact met ons op via sociale netwerken.