BlazBlue: Cross Tag Battle (Special Edition) CD Key Steam
Special Edition includes
The ultimate cross-dimensional tag fighting game BlazBlue Cross Tag Battle
is being updated to Version 2.0!
The special edition includes the main game, the 2.0 update, and all the previously
released DLC!
This game bundle includes the following:
BlazBlue Cross Tag Battle base game
BlazBlue Cross Tag Battle Ver 2.0 Expansion Pack
Additional Character: Blake
Additional Character: Yang
Additional Character Pack Vol.1: Platinum=the=Trinity, Kanji Tatsumi, Orie Ballardiae
Additional Character Pack Vol.2: Jubei, Aegis, Carmine
Additional Character Pack Vol.3: Hakumen, Naoto Shirogane, Vatista
Additional Character Pack Vol.4: Izayoi, Mitsuru Kirijo, Merkava
Additional Character Pack Vol.5: Mai Natsume, Akihiko Sanada, Yuzuriha
Additional Character Pack Vol.6: Nine=The=Phantom, Labrys, Mika
Additional Character Pack Vol.7: Naoto Kurogane, Teddie, Seth, Heart Aino
Additional Color Set 1
Additional Color Set 2
Additional Color Set 3
THE COLLISION IS INEVITABLE! THE IMPACT WILL BE UNAVOIDABLE!
An unrivaled clash of explosive proportions! The beloved BlazBlue franchise Crosses universes, Tags in fan favorites, and Battles it out in BlazBlue: Cross Tag Battle! Created through an all-star collaboration between BlazBlue, Atlus' Persona, French Bread's Under Night In-Birth, and Rooster Teeth's hugely popular RWBY web series, Cross Tag Battle celebrates the fighting genre for pros and newcomers alike! Choose your team in fast paced 2v2 team battles filled with the craziness you've come to love from BlazBlue, with all the tight mechanics, smooth gameplay, and gorgeous 2D graphics you expect from Arc System Works.
BlazBlue, celebrating 10 years of fighting game excellence in 2018, is a series long beloved by the fighting game community for its deep and engrossing story, its vast cast of balanced characters, and its quick and kinetic gameplay style.
Atlus' Persona series, a worldwide RPG phenomenon and no stranger to the fighting game genre itself. Persona characters have appeared in Arc System Works games before, notable Persona 4 Arena and Persona 4 Arena Ultimax.
Under Night In-Birth is veteran fighting game developer French Bread's first foray into an original title, coming hot off the heels of their success with the cult classic series Melty Blood.
Rooster Teeth's animated mega hit, RWBY, has been a popular franchise for years, crossing both gender and age barriers to become a mainstream hit. Characters from the RWBY series have never appeared in a fighting game before. Until now.
U bekijkt alle winkels met elke betaalmethode. We herinneren je eraan dat sommige winkels betalingen in rekening kunnen brengen.
There are 8 offers from
$
3.80 to
$
58.16
Dit product is voor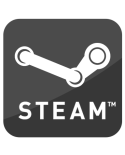 Prijs geschiedenis
BEOORDEEL ONS EN WIN EEN GRATIS SPEL!
Eén winnaar per maand van een product van onze site van maximaal 25 EURO. Winnaar wordt op sociale netwerken aangekondigd op de eerste dagen van de maand.
Laatste artikelen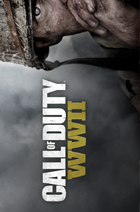 Waar CoD kopen: WW 2 CD Key
Koop goedkope CD-Key van CoD: WW 2.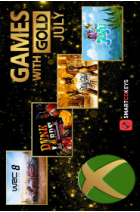 Nieuwe gratis Games with Gold voor juli 2020 aangekondigd!
Gratis "Games with Gold" juli 2020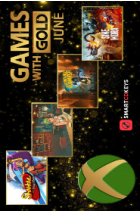 Nieuwe gratis Games with Gold voor juni 2020 aangekondigd!
Gratis "Games with Gold" juni 2020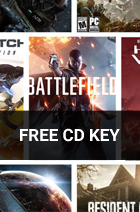 Win GRATIS CD Keys met SmartCDKeys.com
SmartCDKeys geeft gratis CD Keys weg aan iedereen!
Vergelijk en vind goedkope STEAM CD Key-prijzen
SmartCDKeys heeft de goedkoopste prijzen..