Age of Wonders 4 (Xbox Series X|S) CD Key XBOX LIVE
Age of Wonders 4 allows you to rule a fantasy world of your own creation. Discover new mystical lands with the unique 4X tactics and tactical turn-based combat in Age of Wonders. Control a faction that develops and evolves as your empire grows at a constant rate.
The legendary empire building, role-playing, and warfare of Triumph Studios' award-winning strategy franchise have advanced to a new level. An infinitely replayable experience is provided by a novel storytelling event system and enormously configurable civilizations, where each game adds a new chapter to your ever-expanding epic.
The worlds have powerful Wizard Kings returning to rule as gods among mortals. Claim and master the Tomes of Magic to advance your people, and be ready for a titanic conflict that will shape future eras.
Build the Empire of Your Most Incredible Dreams
Create your followers by fusing physical characteristics, cultural features, and magical abilities. Create anything you choose, from enigmatic moon elves to a tribe of cannibal halflings, or reproduce your favorite fantasy cliches.
Find strong magic books to transform your people and enchant your armies! Watch as your people transform into heavenly creatures or chaotic scions to fight their enemy.
Pursue fame via ruthless dominance, crafty alliances, or supreme arcane knowledge to leave your mark on the world itself!
Never before has strategy and role-playing collided.
A rich, multifaceted approach lets you to attempt different strategies or explore new powers at every round, opening game fresh opportunities and tactical benefits.
Your armies come to life in tactical turn-based combat, displaying their might in a setting that you have created. Every combat presents a different challenge, from little skirmishes with wandering monsters to massive sieges with dozens of forces on each side. This is thanks to the addition of a morale system and other elements.
The game may be played indefinitely thanks to the enormous diversity of empires, armies, and settings. Age of Wonders is the most open-ended and moddable game in the history of the franchise.
Make a Difference in a Big, Volatile World
With every game, discover a new realm or make your own! Try out novel variants and configurations of places and characteristics, such as ice queen-ruled wastelands and bleak ruins where dragons prowl.
For 4X games, a new event system offers unexpectedly deep levels of storytelling. Observe how your choices affect the world around you, including expanding cities, roving armies, and world-warping magic effects.
The narrative doesn't end with your win or defeat, so lead your empire to greatness! Ascend your rulers to an in-game pantheon to gain access to further customization options. In later games, run into your own creations as possible enemies or friends to experience the next act of your own adventure!
U bekijkt alle winkels met elke betaalmethode. We herinneren je eraan dat sommige winkels betalingen in rekening kunnen brengen.
This product has no price comparison because it is sponsored
Winkel
Platform
Prijs

Nu kopen

Je krijgt een Xbox-account
Dit product is voor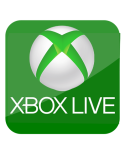 Prijs geschiedenis
TRUSTPILOT - 4.6⭐ / 5
Met een positieve review kun je onze site laten groeien. Als we groeien, bieden we meer kortingen, gratis CD-Keys en zullen we ook onze service verbeteren. Als je ons iets wilt vertellen, neem dan contact met ons op via sociale netwerken.