ACQUISTARESpacebase Startopia (USA) (Xbox One / Series X|S) CD Key XBOX LIVE
"Help, we're all going to d... Wha... Oh, excuse me, it seems my system is no longer up-to-date – [old memory status deleted] – so, much better… WELCOME to the Spacebase Startopia! I'm VAL, your helpful and efficient Space Station AI!
According to my records, this Station hasn't been used at all in the last 17 years! How very strange. Furthermore, it would appear that you are the only rational life form in this Sector. Well then, CONGRATULATIONS! I hereby officially pronounce you Commander of this Space Station! Hopefully you will enjoy more success than your predecessor who, according to the logbook, er… ran into some wormlike Aliens… Oh, nothing to worry about!
To keep the same thing from happening to you, there's a lot you're going to have to do. Amongst others, there's the development of further Sectors, maintenance of the three vital Main Decks as well as the customer acquisition and entertainment of our extraterrestrial visitors, who provide us with sufficient Energy for our plans for global improvement. Oh, and before I forget – it's probably just a bug in my security protocols anyway – but my sensors are showing just loads of enemy creatures in all of the other Sectors…
So, what are we waiting for? Let's get to work! Let us join forces to conquer space."
Spacebase Startopia captivates with its original mixture of economic simulation and empire building strategy paired with classic RTS skirmishes and a good dose of humor. In addition to the challenging single player Campaign and the versatile battle mode, there are also competitive and cooperative multiplayer modes for up to four players. And as if maintaining the three Space Station Decks, entertaining the eight Alien races and defending against enemy invaders were not enough of a challenge, the dynamic narrator AI is not going to mince matters and commentates the events in a lovely but sharp-tongued manner.
Questo prodotto è per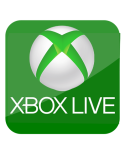 Cronologia dei prezzi
LASCIA LA TUA RECENSIONE E VINCI UN PRODOTTO!!
Un vincitore al mese di un prodotto dal nostro sito di massimo 25 EURO. Il vincitore viene annunciato sui social network nei primi giorni del mese.
Ultimi articoli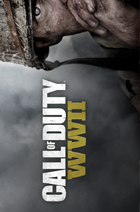 Dove acquistare CD Key di CoD: WW 2
Acquista CD Key economiche di CoD: WW 2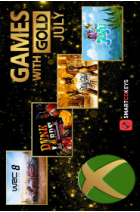 Annunciati i nuovi Games with Gold gratuiti per luglio 2020!
Games with Gold luglio 2020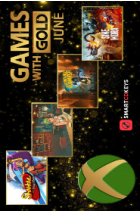 Annunciati i nuovi Games with Gold gratuiti per giugno 2020!
Games with Gold giugno 2020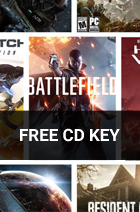 Vinci CD Key GRATUITE con SmartCDKeys.com
SmartCDKeys sta regalando CD Key gratuite a tutti!
Confronta e trova i prezzi delle STEAM CD Key a basso costo
SmartCDKeys ha i prezzi più bassi.