ACQUISTARECultivation Tales CD Key Steam
Cultivation Tales has two game modes: PVE and PVP. In PVE mode, players must cultivate immortals cooperatively because they are not allowed to invade other factions. But in PVP mode, you can invade other players' factions and plunder their resources, putting everyone against one another. This mode is full of challenges, and it will conclude at the end of the battle season. When you wake up in the Four Quadrant Array, you realize you are in a chaotic land full of fantastic creatures and merciless monsters. You are bare-handed and defenseless. In order to survive in this mystery land, you must learn how to build tools, acquire resources, and make equipment and goods. One person isn't enough – work together with your friends to build your own faction and make it stronger or join other factions if you like. Forge some powerful weapons to hunt those ancient creatures and monsters, explore this wide and mysterious land, find the truth behind it, and make your own stories.
Labyrinth Territory
Labyrinth territories are dangerous places with full of random puzzles and mysterious creatures. You can hunt mysterious creatures and find treasure boxes to obtain rare materials for forging equipment. Cooking systems can help you cook food to increase your strength, and the plant materials you collect on the ground can be refined to make useful medicine. Remember to use the Arcane Altar when you beat a level in the labyrinth territory. Players can get random abilities to become more and more powerful - sooner or later they will be strong enough to challenge the Lord of Labyrinth. These abilities are too powerful to control so they can only be used in this territory. Be very careful, as some undead left their belongings in this territory. If you are scared and in danger, remember to use the teleport stones to escape.
To Survive
Food and water are essential for survival. There are many different kinds of food in this land, all with different effects when eaten. Consuming uncertain food may bring negative effects, so be careful. All actions consume water and food, and long-distance travel will consume those items continually. There are many factors to determine how you can survive in this world, but day and night cycles and weather conditions are some of the most important. Make sure to make some suitable clothing, expand and enhance your factions, build shelters, and use fire to protect yourself from the harsh and changing environment.
Create Factions
Logging, Mining, Collecting, Hunting, and Becoming a Master. Use your crafting abilities, worktable, forging table, grinding table, handiwork shelf, and other tools to improve your skills and create more complex and powerful items to fight against enemies and protect yourself. Use the construction hammer to build your base and improve your base functions. Use everything you can to make the greatest and strongest faction possible.
Battle System
You can choose your weapons from more than 10 different weapon types, in addition to countless types of equipment to protect you from head to toes. Besides physical weapons, magic instruments and magic stones can cast elemental attacks. Use each attack method and enjoy the fun and dynamic battle system. To explore the world, walking is not the only option: you can dodge, stand on your sword to fly, run on the water, swim, and even feign death. These skills can help you gather materials more efficiently and help you fight those formidable monsters. Master the real fighting arts - increase your stamina, magic power, dodge, parry, and counterattack and become the greatest warrior in this land.
Guild System
When people gather together, there may be some conflict. As a Guild Master, you need to manage your faction well. Unite each member, work together, and conquer the mysterious ancient world. Oh, almost forgot - before that, make sure to give your faction a cool name.
Questo prodotto è per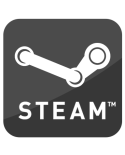 Cronologia dei prezzi
TRUSTPILOT - 4.6⭐ / 5
Con una recensione positiva, puoi far crescere il nostro sito. Se cresciamo, offriremo più sconti, CD-Keys gratuite e miglioreremo anche il nostro servizio. Se vuoi dirci qualcosa, contattaci sui social.
Ultimi articoli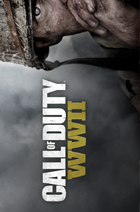 Dove acquistare CD Key di CoD: WW 2
Acquista CD Key economiche di CoD: WW 2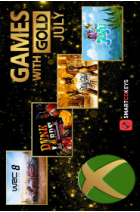 Annunciati i nuovi Games with Gold gratuiti per luglio 2020!
Games with Gold luglio 2020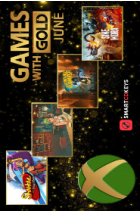 Annunciati i nuovi Games with Gold gratuiti per giugno 2020!
Games with Gold giugno 2020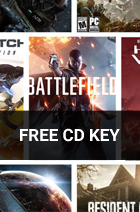 Vinci CD Key GRATUITE con SmartCDKeys.com
SmartCDKeys sta regalando CD Key gratuite a tutti!
Confronta e trova i prezzi delle STEAM CD Key a basso costo
SmartCDKeys ha i prezzi più bassi.