ΑΓΟΡΑXbox Game Pass 12 Month (Xbox One) CD Key XBOX LIVE
Enjoy unlimited access to over 100 great titles, including fan-favourites like Halo 5: Guardians, Payday 2, NBA 2K16 and LEGO Batman. With so many games to discover and download, your Xbox experience will never be the same.
Features

Always something new to play
Play games across multiple genres, from action/adventure and family favourites to shooters, sport, puzzle games and more. And with new titles added every month, you'll always have a wide selection of great games to choose from.
Download and play in full-fidelity
Download games directly to your console and play online or offline in full-fidelity, without any streaming or connectivity issues. Whether it's a new story to immerse yourself in or an old journey you're eager to revisit, experience your games as they were intended.
Discounts on Xbox One games
Love an Xbox One game and want to own it? Interested in an add-on or Season Pass for a title you're playing in the Xbox Game Pass catalogue? Save 20% on Xbox One game purchases and 10% on all related add-ons, but only while the base game is currently in the catalogue. Xbox 360 games do not qualify for discounts.
Τρέχει στο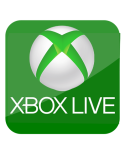 Ιστορικό τιμών
TRUSTPILOT - 4.6⭐ / 5
Με μια θετική κριτική, μπορείτε να κάνετε τον ιστότοπό μας να μεγαλώσει. Εάν αναπτυχθούμε, θα προσφέρουμε περισσότερες εκπτώσεις, δωρεάν CD-Key και θα βελτιώσουμε επίσης τις υπηρεσίες μας. Αν θέλετε να μας πείτε κάτι, επικοινωνήστε μαζί μας στα κοινωνικά δίκτυα.