The Deluxe Edition of Warhammer Age of Sigmar: Realms of Ruin includes:
The Base Game
'Deluxe' Profile Customisation Set, a selection of customisation options for your in-game profile, including a unique avatar, avatar frame, banner, and banner image.
4 Alternate Hero Skins
Frontier has released a real-time strategy game set in the legendary Warhammer setting. Become a warlord and command four distinct factions in tense, tactical conflicts to subjugate the untamed and barbaric Realm of Ghur:
Cinematic campaign - Experience a deep, character-driven narrative of desperate struggle in a wild environment, co-written by the renowned author of Black Library, Gav Thorpe.
Complete multiplayer - Climb a 1v1 competitive ladder and engage in 1v1 and 2v2 cross-platform multiplayer battles with any combination of AI and human teammates or opponents.
Eternal Conquest: Fight your way to the last enemy while traversing randomly created wilderness in a single-player game.
Abundant creativity: construct, exchange, and compete on your own or other people's maps; paint your own armies; make stunning dioramas to display them.
A LUXURIOUS CINEMATIC ADEPT OF DEMANDING SURVIVAL
Examine the nature of conflict from the viewpoints of evil warlords and morally upright champions. In a campaign with four main factions—Stormcast Eternals, Orruk Kruleboyz, Nighthaunt, and more—compete for supremacy and survival! Discover a story that was written in collaboration with the well-known Black Library author Gavin Thorpe.
INTELLIGENT MULTIPLAYER
Take against warlords from across the globe in multiplayer online games across several platforms. In ranked, competitive play, test your strategies and establish yourself as the sole legitimate ruler of Ghur, or build your honor in casual play. Play together with a friend or compete 1v1 or 2v2 against up to three AI.
COMMENCE YOUR ETERNAL CONQUEST
a single-player challenge option that places players against a variety of unpredictable combat scenarios and maps over the course of a campaign that is produced automatically. With unexpected turns that change the dynamics of warfare. You have the option to go straight to victory or engage in further fights to earn a high score. There will never be two Conquest campaigns exactly alike.
INFINITE CREATIVITY
Unify with the Realms and design battle maps using a cutting-edge Map Editor that makes use of the same technologies used to make game maps already in existence.
Using the Army Livery system, which lets you paint your forces with paint from the Games Workshop's Citadel collection, you may leave your distinctive stamp on your conquering route.
With the help of the Scene Editor, an extra tool that lets you arrange and position characters and items in imaginatively chosen and shareable situations, you may create captivating scenes to share with the community.
Παρακολουθείτε όλα τα καταστήματα με οποιονδήποτε τρόπο πληρωμής. Υπενθυμίζουμε ότι ορισμένα καταστήματα ενδέχεται να χρεώνουν προμήθειες πληρωμής.
3 προσφορές από
$
62.17 εως
$
74.23
Τρέχει στο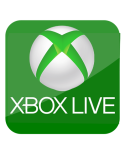 Ιστορικό τιμών
TRUSTPILOT - 4.6⭐ / 5
Με μια θετική κριτική, μπορείτε να κάνετε τον ιστότοπό μας να μεγαλώσει. Εάν αναπτυχθούμε, θα προσφέρουμε περισσότερες εκπτώσεις, δωρεάν CD-Key και θα βελτιώσουμε επίσης τις υπηρεσίες μας. Αν θέλετε να μας πείτε κάτι, επικοινωνήστε μαζί μας στα κοινωνικά δίκτυα.