ΑΓΟΡΑWarhammer 40,000: Battlesector - Necrons (DLC) CD Key Steam
For sixty million years, the Necrons have slept in their tombs. Now they come to Battlesector!
The Necron faction DLC brings fourteen new units to Warhammer 40,000: Battlesector, with unique gameplay mechanics, weapons, and skills to bring glory to the return of the Necron empire.
The Dynasty of Living Metal
With bodies made of Living Metal, and Reanimation Protocols that can resurrect the fallen, the relentless march of these ancient warriors is endless. Unique Momentum mechanics make the Necron army play unlike any other.
Rule Your Dynasty
HQ leaders include the Necron Overlord, whose Command Protocols augment the strengths of his surrounding forces; and the mighty Plasmancer, a high damage nuker that can call down devastation with multiple earth-shattering abilities.
Control the Battlefield
The Necrons have many tools to dominate the battlefield. Warriors and Immortals march relentlessly on the opponent, while the indomitable Lychguard and the adaptable Triarch Praetorians provide tactical flexibility for any situation.The pinpoint accuracy of the Deathmarks and Hexmark Destroyers will force your opponents to find cover. However, the devastating charge of the Skorpekh Destroyers will break even the most stalwart of defences.
Unrelenting Support
Heavy Lokhust Destroyers provide devastating strikes across the battlefield, and the Annihilation Barge will leave an inevitable trail of destruction wherever it goes. Use the versatile Tomb Blades to outmanoeuvre the lesser races or rain death from the skies with airstrikes from the Doom Scythe.
Παρακολουθείτε όλα τα καταστήματα με οποιονδήποτε τρόπο πληρωμής. Υπενθυμίζουμε ότι ορισμένα καταστήματα ενδέχεται να χρεώνουν προμήθειες πληρωμής.
4 προσφορές από
$
10.86 εως
$
13.19
Τρέχει στο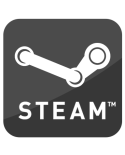 Ιστορικό τιμών
TRUSTPILOT - 4.6⭐ / 5
Με μια θετική κριτική, μπορείτε να κάνετε τον ιστότοπό μας να μεγαλώσει. Εάν αναπτυχθούμε, θα προσφέρουμε περισσότερες εκπτώσεις, δωρεάν CD-Key και θα βελτιώσουμε επίσης τις υπηρεσίες μας. Αν θέλετε να μας πείτε κάτι, επικοινωνήστε μαζί μας στα κοινωνικά δίκτυα.
Τελευταία Άρθρα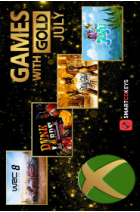 Νέα δωρεάν Games with Gold για τον Ιούλιος του 2020!
Δωρεάν Games with Gold Ιούλιος 2020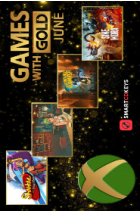 Νέα δωρεάν Games with Gold για τον Ιούνιο του 2020!
Δωρεάν Games with Gold Ιούνιος 2020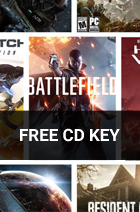 Win FREE CD Keys with SmartCDKeys.com
SmartCDKeys is giving Free CD Keys to everybody!
Compare and find cheap STEAM CD Key prices
SmartCDKeys is better than any CD Key store.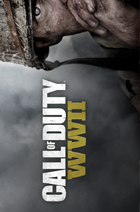 Where to buy CD Key of Call of Duty World War II (2)
Get cheap Call of Duty World War 2 CD Key today.