Tintin is going to go on some amazing adventures with his devoted friend Snowy.The renowned reporter goes out to find the tomb of Pharaoh Kih-Oskh after meeting Professor Sarcophagus while sailing the Mediterranean Sea.
What sinister mysteries lie within the tomb?
After traveling through Arabia and Egypt, Tintin and Snowy will end up looking into a massive drug trafficking network that spans the East.
A vibrant journey true to the novel
This game immerses you in the heart of mystical Egypt and other locations of endless beauty. It is rich in every facet of the Tintin universe and has a plot full of twists and turns that are part of Hergé's tremendous creative history. The fourth adventure in the series is titled "Cigars of the Pharaoh."
A video game featuring tons of live adventures
Explore the East, a tomb, a section of desert, the depths of a lush jungle, or other dangerous locations with Tintin as he attempts to solve an international drug trafficking case. These action-packed and thought-provoking levels will keep you engaged.
countless diverse games to learn and master
a distinctive and inventive gameplay style that blends the finest aspects of exploration and adventure games. This game allows you to dress up as a reporter or detective and uses lavishly detailed video sequences to enhance the investigation discussion. You can seek and infiltrate to collect clues and solve puzzles.
Puzzles, covert or search operations, automobile and aircraft pursuits, inquisitive conversations... Everyone can enjoy the adventure as a real reporter thanks to a special and inventive gameplay!
Παρακολουθείτε όλα τα καταστήματα με οποιονδήποτε τρόπο πληρωμής. Υπενθυμίζουμε ότι ορισμένα καταστήματα ενδέχεται να χρεώνουν προμήθειες πληρωμής.
This product has no price comparison because it is sponsored
Κατάστημα
Πλατφόρμα
Τιμή

Αγορά

Θα λάβετε έναν λογαριασμό PS
Τρέχει στο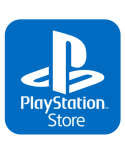 Ιστορικό τιμών
TRUSTPILOT - 4.6⭐ / 5
Με μια θετική κριτική, μπορείτε να κάνετε τον ιστότοπό μας να μεγαλώσει. Εάν αναπτυχθούμε, θα προσφέρουμε περισσότερες εκπτώσεις, δωρεάν CD-Key και θα βελτιώσουμε επίσης τις υπηρεσίες μας. Αν θέλετε να μας πείτε κάτι, επικοινωνήστε μαζί μας στα κοινωνικά δίκτυα.