ΑΓΟΡΑSurviving the Aftermath: New Alliances (DLC) CD Key Steam
Become the Leader of the surviving societies in Surviving the Aftermath: New Alliances.
The future of humanity is in your hands: new settlements - and new enemies - arise, and what was just a memory of civilization can become a reality. Find allies, fight common enemies, and unite the Wasteland!
Key features
Stronger together: meet varied societies and help them with their requests to earn their loyalty and improve your colony with more than 12 new buildings.
Positive interactions with other societies increase your reputation. But fail to meet their expectations and you'll see them join your new rival, who will gain more control over the Wasteland.
New enemies in a Dynamic World Map: bandits and beasts scour the Wasteland, compelling you to protect your settlement and those of your allies. Groups of bandits terrorize survivors and take over key locations. Make sure to defend and support other societies by trading and constructing new buildings whenever possible. An expanded user interface allows you to manage every single step to the unification of the Wasteland.

Covert missions: shaping a new world isn't easy. And while collaboration is key, leaders can influence societies in more… subtle ways. Sabotage, theft, espionage, and even propaganda will become tools in your arsenal, and specialists' skills will affect how likely they are to succeed in a mission. Be mindful of the consequences though: failure will decrease your reputation and give more control to your rival and may cause the societies you targeted to retaliate.
Παρακολουθείτε όλα τα καταστήματα με οποιονδήποτε τρόπο πληρωμής. Υπενθυμίζουμε ότι ορισμένα καταστήματα ενδέχεται να χρεώνουν προμήθειες πληρωμής.
9 προσφορές από
$
10.10 εως
$
22.15
Τρέχει στο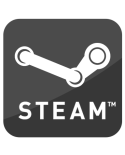 Ιστορικό τιμών
TRUSTPILOT - 4.6⭐ / 5
Με μια θετική κριτική, μπορείτε να κάνετε τον ιστότοπό μας να μεγαλώσει. Εάν αναπτυχθούμε, θα προσφέρουμε περισσότερες εκπτώσεις, δωρεάν CD-Key και θα βελτιώσουμε επίσης τις υπηρεσίες μας. Αν θέλετε να μας πείτε κάτι, επικοινωνήστε μαζί μας στα κοινωνικά δίκτυα.
Τελευταία Άρθρα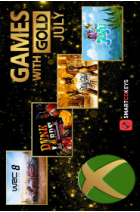 Νέα δωρεάν Games with Gold για τον Ιούλιος του 2020!
Δωρεάν Games with Gold Ιούλιος 2020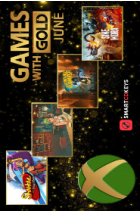 Νέα δωρεάν Games with Gold για τον Ιούνιο του 2020!
Δωρεάν Games with Gold Ιούνιος 2020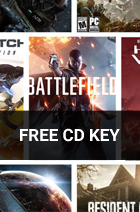 Win FREE CD Keys with SmartCDKeys.com
SmartCDKeys is giving Free CD Keys to everybody!
Compare and find cheap STEAM CD Key prices
SmartCDKeys is better than any CD Key store.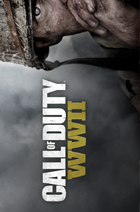 Where to buy CD Key of Call of Duty World War II (2)
Get cheap Call of Duty World War 2 CD Key today.