ΑΓΟΡΑ Stellaris: Lithoids Species Pack (DLC) CD Key Steam
The Lithoids Species Pack features a selection of new rock-based species portraits and ship models for players who take nothing for granite and are looking to unearth a more grounded civilization. Lithoids are a bigger and boulder species type made entirely of sapient rock who eat minerals for sustenance, are long-lived, and can colonize in almost any environment.
Players can look forward to trying out the entirely new Lithoid play style that focuses on mineral production, relentless colonization of even the most marginal worlds, and refusing to cede an inch of your empire - for sedimental value. The Lithoids Species Pack includes:
Unique Mechanics for Lithoid Empires
15 New Portraits of Lithoids and 1 of a Lithoid robot
New Mineral-based Ship Models
New voice pack
Παρακολουθείτε όλα τα καταστήματα με οποιονδήποτε τρόπο πληρωμής. Υπενθυμίζουμε ότι ορισμένα καταστήματα ενδέχεται να χρεώνουν προμήθειες πληρωμής.
9 προσφορές από $5.80 εως $8.16
Τελευταία Άρθρα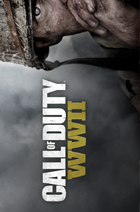 Where to buy CD Key of Call of Duty World War II (2)
Get cheap Call of Duty World War 2 CD Key today.