ΑΓΟΡΑStarfield - Premium Edition (Xbox Series X|S) (Egypt) CD Key XBOX LIVE
Premium Edition includes:
Starfield Base Game
Shattered Space Story Expansion (upon release)
Up to 5 days early access*
Constellation Skin Pack: Equinox Laser Rifle, Spacesuit, Helmet and Boost Pack
Access to Starfield Digital Artbook & Original Soundtrack
* Actual play time depends on purchase date and is subject to possible outages and applicable time zone differences.
The Elder Scrolls V: Skyrim and Fallout 4's acclaimed developers Bethesda Game Studios are back with their first new world in 25 years with Starfield. Create whatever character you like and explore with unequaled freedom as you begin out on an epic mission to solve humanity's biggest mystery in this next-generation role-playing game set amid the stars.
It is the year 2330. Beyond the solar system, humanity has explored, colonized, and lived as a spacefaring race. In Bethesda Game Studios' greatest and most ambitious game, you start off as a space miner before joining Constellation, the final group of space explorers searching for rare relics around the galaxy. You then travel the immense expanse of the Settled Systems.
Τρέχει στο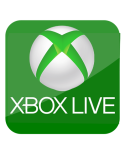 Ιστορικό τιμών
TRUSTPILOT - 4.6⭐ / 5
Με μια θετική κριτική, μπορείτε να κάνετε τον ιστότοπό μας να μεγαλώσει. Εάν αναπτυχθούμε, θα προσφέρουμε περισσότερες εκπτώσεις, δωρεάν CD-Key και θα βελτιώσουμε επίσης τις υπηρεσίες μας. Αν θέλετε να μας πείτε κάτι, επικοινωνήστε μαζί μας στα κοινωνικά δίκτυα.