ΑΓΟΡΑSongs of Conquest Soundtrack (DLC) CD Key Epic Games
Songs of Conquest Soundtrack
The Songs of Conquest soundtrack features a plethora of majestic and atmospheric songs for you to enjoy. Perfect for chilling out while reading a book, or why not use it as a soundtrack for your next role playing or board game session?
Songs of Conquest - Original Soundtrack - Track listing
1 Main Theme
2 Birth of Aurelia
3 The Law of the Land
4 Fields of Arleon
5 Words of Wiesh (Instrumental)
6 Arleon's Triumph
7 Misty Woods of the Faey
8 The Essence
9 Stoutheart shall Stand
10 Song of Stoutheart
11 The Stories of Old
12 The Scent of Easthaven
13 Coasts of Vanir
14 Mercenaries of the Sand
15 The Harima Remembers
16 The Bones of Suvwl'ah
17 Dunes of Barya
18 Love of a Tree Mother
19 The Marsh gives life
20 Slaughter of Easthaven
21 Aurelian Ruins
22 Rana's Uprising
23 From the Ashes
24 Azure Oasis
25 Opening the Crypt
26 Loth's Promise
27 March of the Faey
28 Legend of the Chelun
29 A Troubadour's Lament
30 The Unseen Society
31 The Heartlands
32 Words of Wiesh
33 The Bleak East
34 Deep Woods
35 Gloomwood
36 Dance of the Vanir
37 Level Editor (OST Version)
38 Level Editor Loop (Bonus Track)
TRUSTPILOT - 4.6⭐ / 5
Με μια θετική κριτική, μπορείτε να κάνετε τον ιστότοπό μας να μεγαλώσει. Εάν αναπτυχθούμε, θα προσφέρουμε περισσότερες εκπτώσεις, δωρεάν CD-Key και θα βελτιώσουμε επίσης τις υπηρεσίες μας. Αν θέλετε να μας πείτε κάτι, επικοινωνήστε μαζί μας στα κοινωνικά δίκτυα.
Τελευταία Άρθρα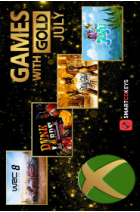 Νέα δωρεάν Games with Gold για τον Ιούλιος του 2020!
Δωρεάν Games with Gold Ιούλιος 2020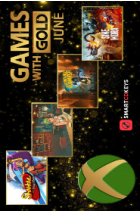 Νέα δωρεάν Games with Gold για τον Ιούνιο του 2020!
Δωρεάν Games with Gold Ιούνιος 2020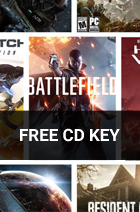 Win FREE CD Keys with SmartCDKeys.com
SmartCDKeys is giving Free CD Keys to everybody!
Compare and find cheap STEAM CD Key prices
SmartCDKeys is better than any CD Key store.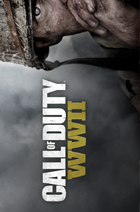 Where to buy CD Key of Call of Duty World War II (2)
Get cheap Call of Duty World War 2 CD Key today.