Sea of Thieves - Ferryman Pack (DLC) (PC / Xbox One)
Includes: Ferryman Clothing Set
The Ferryman Clothing Set will be downloaded automatically after you redeem the code and install the game. You won't have to manually install it or look for it in the store. However, you will have to find the items in the game – they won't appear in your character's inventory by themselves.

In order to get them head to the first outpost and check out all the merchants. One of them will be in charge of bonus items, and he'll give you the Ferryman Clothing Setitems after you talk to him.

3 προσφορές από 183.33
€
εως 222.97
€
Τρέχει στο
Τελευταία Άρθρα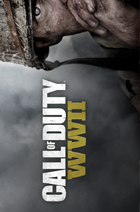 Where to buy CD Key of Call of Duty World War II (2)
Get cheap Call of Duty World War 2 CD Key today.