ΑΓΟΡΑ Rogue Heroes: Ruins of Tasos - Bomber Class Pack (DLC) CD Key Steam
Add more firepower and style to your team of heroes with the new Bomber class and equipment skins!
This pack includes:
"Bomber" Hero Class
"Evil" Weapon Skin
"Plant" Weapon Skin
Bonus home furniture
Παρακολουθείτε όλα τα καταστήματα με οποιονδήποτε τρόπο πληρωμής. Υπενθυμίζουμε ότι ορισμένα καταστήματα ενδέχεται να χρεώνουν προμήθειες πληρωμής.
3 προσφορές από
$
0.73 εως
$
2.39
Τρέχει στο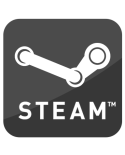 Ιστορικό τιμών