ΑΓΟΡΑRIDE 5 - Special Edition (Xbox Series X|S) (Argentina) CD Key XBOX LIVE
Enjoy RIDE to the fullest with RIDE 5 - Special Edition! Pre-purchase now and get:
Full game
Season Pass, which gives you access to bikes, amazing tracks and a credit multiplier as soon as they become available after release,
Far East Pack
Rebel Pack
Fire up your engine, because it's time to hit the track in RIDE 5. An exhilarating racing simulation that's so realistic, you'll feel like you're going 200 miles per hour.
The best motorbike simulation ever lets you ride your favorites and discover whole new machines. You may compete in over 35 different races on a variety of circuits and unlock over 200 motorcycles from top brands.
CHALLENGE AHEAD
In Endurance mode, it's not simply raw speed that counts; success also comes from planning ahead. Now that you can save your progress, log out, and come back at a later time, there's no reason to rush through your riding experience. You should keep a check on your gas and maintenance levels, though, because these hotlines may easily turn into your worst nightmare.
SHERO TO VILLAIN
In the new Career mode, you'll get to start from scratch in your garage and work your way up to being the best racer in the world.
Challenge yourself against a field of rivals that will only get stronger as the race progresses. Acquire the skills necessary to ride safely and confidently in any condition.
Even so, it won't be trivial... The path to success is paved with obstacles, and it's up to you to choose which ones to tackle; the tougher they are, the bigger the payoff.
BEAT THE ODDS IN ANY SITUATION
No matter how skilled you are, the weather is always out of your hands. As you race through the twists and turns, the terrain and weather will constantly change, from clear blue sky to torrential downpours and back to sunshine.
With the enhanced physics, the game becomes even more lifelike as you face unexpected challenges and put your skills to the test in both wet and dry environments.
PROVE IT. STUDY IT.
Confused on where to go or when to stop? Take use of the modern riding aids for tailored assistance in tough spots. Improve your riding skills by studying bike handling and riding techniques.
FOCUS ON CONTROL
You can tell a real motorcyclist by the bikes in their garage, so stock up on your favorites and give them a personal touch. Show off your creations to other gamers and impress them with your taste!
Don't worry too much about how something looks. With Race Creator, you can create many different situations, from single races to whole championships, replete with custom regulations, bike selection, and course layouts.
INVESTIGATE THE COMPETITION
The option to split the screen once again! You may now compete against a pal in real time.
And if you're serious about proving your worth, Endurance events are the way to go.
Παρακολουθείτε όλα τα καταστήματα με οποιονδήποτε τρόπο πληρωμής. Υπενθυμίζουμε ότι ορισμένα καταστήματα ενδέχεται να χρεώνουν προμήθειες πληρωμής.
3 προσφορές από
$
36.42 εως
$
83.12
Τρέχει στο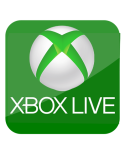 Ιστορικό τιμών
TRUSTPILOT - 4.6⭐ / 5
Με μια θετική κριτική, μπορείτε να κάνετε τον ιστότοπό μας να μεγαλώσει. Εάν αναπτυχθούμε, θα προσφέρουμε περισσότερες εκπτώσεις, δωρεάν CD-Key και θα βελτιώσουμε επίσης τις υπηρεσίες μας. Αν θέλετε να μας πείτε κάτι, επικοινωνήστε μαζί μας στα κοινωνικά δίκτυα.