Persona 5 Tactica - Digital Deluxe Edition includes:
P5T Repaint Your Heart Challenge Pack:
All-new details in the Report information within the main game
Unlocks brutal Challenge Stages with exclusive clear conditions
Adds unique unit formations to subsequent playthroughs
Add some style to your arsenal with these unique weapon skins.
P5T Weapon Pack:
Picaro Sand Hawk
Picaro Levinson M31
Picaro Slingbow
Picaro Machine Gun
Picaro Assault Rifle
Picaro Revolver
Picaro G Launcher
Picaro Machine Pistol
& 2 addl. weapons
Each weapon will be added to the inventory according to your progress within the main story.
Additional Personas will become available to summon in-game. After becoming the Trickster's masks, picaro versions of the following Personas will be added to the Persona Compendium. Picaros can be used to upgrade your team and gain an edge in battle.
P5T Picaro Summoning Pack includes:
Persona: Thanatos Picaro
Persona: Orpheus Picaro (female)
Persona: Athena Picaro
Persona: Messiah Picaro
Persona: M. Izanagi Picaro
Persona: Kaguya Picaro
Persona: Izanagi-no-Okami Picaro
Persona: Ariadne Picaro
Persona: Asterius Picaro
Persona: Tsukiyomi Picaro
Persona: Raoul
There is no cost to summoning these Personas from the Persona Compendium for the first time.
Light up your heart, for there is an emotional revolt!
Following an odd event, the Phantom Thieves find themselves in an odd land where the populace is subject to despotic rule. They are in great danger after being surrounded by Legionnaires, a military squad, but Erina, a mystery revolutionary, saves them and makes an alluring proposition in return for their assistance. What is the real story behind Erina's offer to the Phantom Thieves?
Fan-favorite characters are making a comeback in Persona 5 Tactica, along with all-new allies and enemies. In this exhilarating battle experience, follow the group as they spearhead an emotional revolution!
A Revolution in Emotions
In a brand-new narrative set in Persona's renowned universe, lead a revolt of the hearts.
Assemble Your Ideal Team
Bring together a group of adored heroes to engage in exciting turn-based combat against tyrannical hordes.
Dynamic Battle
Using a variety of weaponry and strong Personas, overthrow your adversaries and * dispose of them in style!
There will be more Personas that may be called upon in-game. Picaro versions of two Personas will be added to the Persona Compendium after they transform into the Trickster's masks.
Παρακολουθείτε όλα τα καταστήματα με οποιονδήποτε τρόπο πληρωμής. Υπενθυμίζουμε ότι ορισμένα καταστήματα ενδέχεται να χρεώνουν προμήθειες πληρωμής.
10 προσφορές από
$
56.43 εως
$
88.01
Τρέχει στο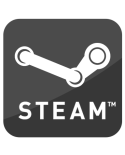 Ιστορικό τιμών
TRUSTPILOT - 4.6⭐ / 5
Με μια θετική κριτική, μπορείτε να κάνετε τον ιστότοπό μας να μεγαλώσει. Εάν αναπτυχθούμε, θα προσφέρουμε περισσότερες εκπτώσεις, δωρεάν CD-Key και θα βελτιώσουμε επίσης τις υπηρεσίες μας. Αν θέλετε να μας πείτε κάτι, επικοινωνήστε μαζί μας στα κοινωνικά δίκτυα.