ΑΓΟΡΑ NCSoft NCoin Card 400 (NORTH AMERICA) CD Key Official Web
NCSoft NCoin s the virtual currency in all of NCSoft's games; including, Aion, Lineage II, WildStar and Blade & Soul.
NCoin can be used in-game to purchase valuable digital items including an assortment of vanity items, costumes, mounts, and experience boosts.
Παρακολουθείτε όλα τα καταστήματα με οποιονδήποτε τρόπο πληρωμής. Υπενθυμίζουμε ότι ορισμένα καταστήματα ενδέχεται να χρεώνουν προμήθειες πληρωμής.
2 προσφορές από
$
6.51 εως
$
7.27
Τρέχει στο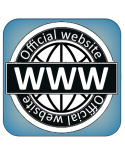 Ιστορικό τιμών