ΑΓΟΡΑNaruto Shippuden: Ultimate Ninja Storm 3 Full Burst (Switch) CD Key Nintendo
Live the 4th Great Ninja War and its overpowering boss fights or defy your friends in ultra dynamic online and offline ninja confrontations!

Originally released in March 2013 for Xbox 360® and PlayStation®3 to wide critical and fan acclaim, the most epic NARUTO game ever released has been given a thorough overhaul for its PC debut! Not least among the wealth of enhancements contained in NARUTO SHIPPUDEN: Ultimate Ninja STORM 3 FULL BURST is the addition of the feverishly anticipated chapter in which Sasuke and Itachi take on Kabuto in a nail-biting confrontation.
Key Features
Absolutely Epic storyline: Wage the 4th Great Ninja War in the most epic NARUTO game ever
Extreme Immersion: Confront overpowering bosses including the gargantuan Tailed Beasts in memorable battles defying time and death
Gameplay Excellence: Discover NARUTO Storm ultra dynamic ninja confrontations with the series most extensive roster including the highly anticipated Naruto (Tailed Beast mode), Madara or the Jinchurikis.

…and Beyond! (Full Burst New Content)
Additional Chapter: Finally free of Kabuto's control, Itachi intends to crack the Reanimation forbidden technique. Will an unprecedented Uchiha alliance with Sasuke be enough to handle it?
New playable character: Kabuto reaches the almighty Sage mode and is now playable in versus mode. Unleash his power and defeat your opponents both offline and online.
Director's Cut: Discover completely revamped Storm 3 cinematics and experience the epic conflict consuming the entire ninja world more intensely that ever.
100 New Missions: Embark on a whole new series of missions, many with their own uniquely challenging objectives.
38 Additional Costumes: Outfit characters in a selection of 38 costumes from the NARUTO SHIPPUDEN: Ultimate Ninja STORM 3 DLC packs.
Παρακολουθείτε όλα τα καταστήματα με οποιονδήποτε τρόπο πληρωμής. Υπενθυμίζουμε ότι ορισμένα καταστήματα ενδέχεται να χρεώνουν προμήθειες πληρωμής.
2 προσφορές από
$
14.77 εως
$
15.91
TRUSTPILOT - 4.6⭐ / 5
Με μια θετική κριτική, μπορείτε να κάνετε τον ιστότοπό μας να μεγαλώσει. Εάν αναπτυχθούμε, θα προσφέρουμε περισσότερες εκπτώσεις, δωρεάν CD-Key και θα βελτιώσουμε επίσης τις υπηρεσίες μας. Αν θέλετε να μας πείτε κάτι, επικοινωνήστε μαζί μας στα κοινωνικά δίκτυα.
Τελευταία Άρθρα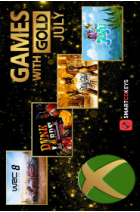 Νέα δωρεάν Games with Gold για τον Ιούλιος του 2020!
Δωρεάν Games with Gold Ιούλιος 2020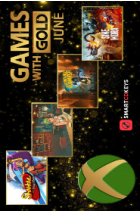 Νέα δωρεάν Games with Gold για τον Ιούνιο του 2020!
Δωρεάν Games with Gold Ιούνιος 2020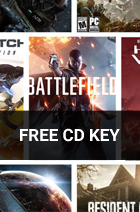 Win FREE CD Keys with SmartCDKeys.com
SmartCDKeys is giving Free CD Keys to everybody!
Compare and find cheap STEAM CD Key prices
SmartCDKeys is better than any CD Key store.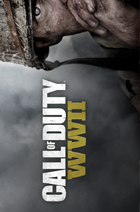 Where to buy CD Key of Call of Duty World War II (2)
Get cheap Call of Duty World War 2 CD Key today.