Turn on the gas, overtake your rivals, and complete the race. With the new MotoGPTM23, which is more incredible and difficult than ever, you may realize your ambition of being the next champion.
Compete in the three official championship divisions, MotoGPTM, Moto2TM, and Moto3TM, put yourself in the rider's seat of your choice, and hit the track to feel the excitement of the 2023 season.
NEW CAREER, NEW DIFFICULTIES
Get started on your quest to break the record by making your Moto3TM debut and, based on your performance, moving up a class in the standings.
Every choice matters in the world of motorsports! Plan your career in a method that best suits you to influence a season's trend. Develop your bike to achieve steadily higher performance and to hold off the most seasoned competitors, defeat the top rider to earn a spot on the official squad, or switch teams to demonstrate that it's not the bike that makes the difference—it's you!
Use social media to build connections with other riders and with teams during the race, but be careful! Any friendly competition that began in the neighborhood will carry over to the track.
EVERYTHING IS POSSIBLE
The most requested feature has finally been added to the game: changeable weather will make the races more unpredictable and realistic. With Flag to Flag, you may control the onset of rain or an unexpected clearing by switching your bike at the right time to gain an advantage over your rivals.
MotoGPTM23 IS FOR ALL.
Learn about the innovative neural assistance system that employs artificial intelligence to step in during the most crucial parts of your race and ensure that you get a tailored experience without losing control of your bike.Do you wish to best prepare yourself for the rigors of the 2023 season? Visit the MotoGPTM Academy to enhance your performance with tailored workouts for each circuit.
NEVER AVOID ATTENTION
Four crucial graphic editors, including rider stickers, helmets, and numbers, let you personalize your MotoGPTM experience and display your own flair as you cross the finish line.
MORE RACING OPTIONS
Avoid limiting yourself to AI. Show off to other online gamers by taking up challenges from them.You may compete against opponents who are on par with you or even stronger thanks to the new Ranking system. The prize increases as the difficulty does!
Split Screen option allows you to challenge your buddies from your couch while simultaneously celebrating your success!
Don't miss the brand-new LiveGPs, where you may set the course's parameters and compete daily to move up the global rankings!
Παρακολουθείτε όλα τα καταστήματα με οποιονδήποτε τρόπο πληρωμής. Υπενθυμίζουμε ότι ορισμένα καταστήματα ενδέχεται να χρεώνουν προμήθειες πληρωμής.
This product has no price comparison because it is sponsored
Κατάστημα
Πλατφόρμα
Τιμή

Αγορά

Θα λάβετε έναν Λογαριασμό Xbox
Τρέχει στο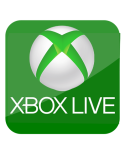 Ιστορικό τιμών
TRUSTPILOT - 4.6⭐ / 5
Με μια θετική κριτική, μπορείτε να κάνετε τον ιστότοπό μας να μεγαλώσει. Εάν αναπτυχθούμε, θα προσφέρουμε περισσότερες εκπτώσεις, δωρεάν CD-Key και θα βελτιώσουμε επίσης τις υπηρεσίες μας. Αν θέλετε να μας πείτε κάτι, επικοινωνήστε μαζί μας στα κοινωνικά δίκτυα.