Minecraft: Story Mode - A Telltale Games Series
Ιστορικό τιμών
Telltale Games take on another gaming culture icon in Minecraft: Story Mode key – A Telltale Games Series.
Embark on a five-episode adventure, stretching across various worlds. Experience the thrilling storyline with your friends, voiced over by many iconic voice actors, in a story that is shaped by the things you do, not the things the developer wants you to do!
Παρακολουθείτε όλα τα καταστήματα με οποιονδήποτε τρόπο πληρωμής. Υπενθυμίζουμε ότι ορισμένα καταστήματα ενδέχεται να χρεώνουν προμήθειες πληρωμής.
7 προσφορές από $11.31 εως $46.77
Τελευταία Άρθρα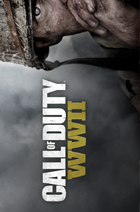 Where to buy CD Key of Call of Duty World War II (2)
Get cheap Call of Duty World War 2 CD Key today.