Minecraft: Story Mode - Adventure Pass
Ιστορικό τιμών
The Adventure Pass includes access to download Episodes Six, Seven, and Eight. These new episodes continue the story of the New Order of the Stone, following Jesse and the group as they explore uncharted worlds beyond their own.

Παρακολουθείτε όλα τα καταστήματα με οποιονδήποτε τρόπο πληρωμής. Υπενθυμίζουμε ότι ορισμένα καταστήματα ενδέχεται να χρεώνουν προμήθειες πληρωμής.
4 προσφορές από $2.43 εως $10.93
Τελευταία Άρθρα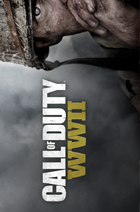 Where to buy CD Key of Call of Duty World War II (2)
Get cheap Call of Duty World War 2 CD Key today.