Middle-Earth: Shadow of War - Gold Edition (PS4)
Includes 6 items: base game, Slaughter Tribe Nemesis Expansion, Outlaw Tribe Nemesis Expansion, The Blade of Galadriel Story Expansion, The Desolation of Mordor Story Expansion and Gold War Chest.
Go behind enemy lines to forge your army, conquer Fortresses and dominate Mordor from within. Experience how the award-winning Nemesis System creates unique personal stories with every enemy and follower, and confront the full power of the Dark Lord Sauron and his Ringwraiths in this epic new story of Middle-earth.
In Middle-earth: Shadow of War, nothing will be forgotten.
1 προσφορές από 89.53
€
εως 89.53
€
Κατάστημα
Παράδοση
Τιμή

Αγορά
Τρέχει στο
Τελευταία Άρθρα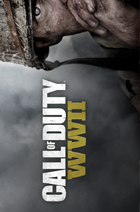 Where to buy CD Key of Call of Duty World War II (2)
Get cheap Call of Duty World War 2 CD Key today.