A brand-new, epic role-playing game set in a massive, linked world that is over five times larger than that of the first game is presented in The Lords of the Fallen.
Adyr, the demon god, was ultimately vanquished after an era of the most heinous oppression. However, gods do not always fall. Aeons later, the time of Adyr's resurrection is almost here. Explore the worlds of the living and the dead as one of the legendary Dark Crusaders in this massive role-playing game that offers intense boss fights, quick-witted combat, exciting character interactions, and rich, detailed storytelling. Which legend—one of light or one of darkness—will you choose?
Strive for Hope.
Discover A Huge, Connected World
Explore two vast, parallel universes as you set out on an epic mission to depose Adyr. The terrifying realm of the dead is home to unknown horrors, while the living world offers its own cruel difficulties.
Make Up Your Own Story
Choose from nine different character classes after completely customizing your character's appearance using a vast range of visual options. Upgrade your character's stats, weapons, armor, and spells to suit your personal playstyle, regardless of the initial path you choose.
Acquire Quick, Difficult, Fluid Combat Skills
Surviving in deep, tactical combat is a skill that only those who master it possess. Select from hundreds of incredibly vicious weaponry, or trade in metal for mystical power that can deal immense damage instead.
Join Forces or Battle in Online Multiplayer
Take on the vast single-player campaign by yourself, or ask a friend to accompany you on an uninterrupted online cooperative game. But take note—heroes from other realms have the potential to and will invade.
Use a Tool with Ungodly Power
You have the unholy ability to travel between worlds with your lantern. By using this evil technique, you can access hidden locations, find legendary riches, and even control your opponent's very soul.
Arise from the Grave
Rise from the world of the dead and descend into the world of the living again. A whole slew of horrible creatures is now descending upon you, giving you one last chance to return to your alive form.
Important characteristics:
Step onto the two enormous, parallel realms of the living and the dead.
Learn a combat system that is hard, rapid, and fluid.
Use powerful magic spells and character enhancements.
Invite a companion to participate in your campaign in seamless online multiplayer.
Meet a diverse range of people who are willing to extend a doubtful hand.
Completely personalize your own distinct persona
There are nine initial character classes to select from, such as Fire Apprentice, Rogue, and Knight.
Τρέχει στο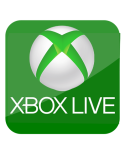 Ιστορικό τιμών
TRUSTPILOT - 4.6⭐ / 5
Με μια θετική κριτική, μπορείτε να κάνετε τον ιστότοπό μας να μεγαλώσει. Εάν αναπτυχθούμε, θα προσφέρουμε περισσότερες εκπτώσεις, δωρεάν CD-Key και θα βελτιώσουμε επίσης τις υπηρεσίες μας. Αν θέλετε να μας πείτε κάτι, επικοινωνήστε μαζί μας στα κοινωνικά δίκτυα.