Once adored by her people, Queen Rosomon has betrayed her folks by enlisting them as slaves in Fahrul's mines and forming connections with evil and wicked organizations.
Take on the despotic queen and put a stop to her reign of terror by traveling through Fahrul with your group in four player cooperative mode or on your alone, risking all.
A new chapter in Fahrul's history, built on an updated engine that brings innovation and gameplay refinement for both returning heroes and new adventurers, comes from the makers of the beloved role-playing game For The King, which combines roguelite with tabletop gameplay.
Inspiring from Tabletop Experiences
Although For The King II is simple to pick up and play, mastering it requires skill, perseverance, and strategic brilliance. Despite this, the game is endlessly replayable, with a randomly generated terrain that guarantees no two plays are ever the same. As your fortunes rise and fall based on the roll of the dice, unique yet recognizable combat, encounter, and mobility mechanisms provide even more spontaneity and diversity.
Recessible Roguelite Initiative
For The King II offers a comprehensive campaign comprising more than 30 hours of gameplay, divided into 5 distinct experiences that are all connected by story. It's a long and perilous journey, but don't worry—if your party doesn't succeed, you'll start over stronger and wiser the following time around with better starting items to draft into your loadout.
assemble your might
Choose from 12 distinct character classes to build your team; each has special advantages, skills, and playstyles. You get to decide which characters—from the cunning Alchemist to the powerful hitting Blacksmith—will face off against the formidable Queensguard and what kind of combat techniques would work best for them. Bring in additional players to your group with mercenaries and allies that allow you to capture untamed animals from the forest floor and hire vicious mercenaries from nearby taverns—at a cost, of course—to strengthen your forces during difficult situations.
Group of Four
Explore Fahrul alone or in four-player cooperative mode with up to three buddies. While in four-player cooperative mode you have to coordinate and bargain with your party members, in solo play you have complete control over every individual in your party, including the campaign map and combat strategies. Will your actions perfectly synergize to form a devastatingly effective battle troupe, or will you fall victim to humorous misfortune and let your playing tumble into chaos?
Enhanced Turn-Based Battle
With the new Battle Grid, which gives you and your opponents strategic advantages and disadvantages based on movement and position, For The King II, an action-packed combat game inspired by classic turn-based games, gives beloved combat fundamentals a strategic twist. Equip a powerful Tower Shield to defend the rear row, drive adversaries into deadly puddles of fire, or trap melee soldiers with black magic using weapons taken from defeated enemy. You have a choice!
Discover a Wonderfully Realized World
Fahrul is equal parts dangerous and beautiful. You will come across a multitude of varied biome settings on your adventure, all brought to life in an amazing artistic manner. As For The King II takes you further than ever into this magnificently conceived country of adventure, it takes you through lush forests, toxic marshes, lava-filled wastelands, and pirate (scratch that!) Merling-infested tropical seas.
Παρακολουθείτε όλα τα καταστήματα με οποιονδήποτε τρόπο πληρωμής. Υπενθυμίζουμε ότι ορισμένα καταστήματα ενδέχεται να χρεώνουν προμήθειες πληρωμής.
8 προσφορές από
$
18.06 εως
$
31.55
Τρέχει στο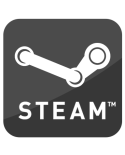 Ιστορικό τιμών
TRUSTPILOT - 4.6⭐ / 5
Με μια θετική κριτική, μπορείτε να κάνετε τον ιστότοπό μας να μεγαλώσει. Εάν αναπτυχθούμε, θα προσφέρουμε περισσότερες εκπτώσεις, δωρεάν CD-Key και θα βελτιώσουμε επίσης τις υπηρεσίες μας. Αν θέλετε να μας πείτε κάτι, επικοινωνήστε μαζί μας στα κοινωνικά δίκτυα.