ΑΓΟΡΑGOAL! The Club Manager CD Key Steam
Get ready for classic management gameplay, adapted to the increased demands on coaches and managers as well as the developments of modern soccer. GOAL offers depth and realism and confronts you with the complexity of being a manager without getting lost in micromanagement and spreadsheets. You are the coach, the manager, sports director and club CEO in one. You take care of the team, tactics, lineup, transfer market, club grounds, finances and much more. Create your dream team – if you can afford it!
GOAL is designed not only to reflect the modern demands of an all around club boss, but also to cater to the gamer's needs. GOAL respects the time you have at your disposal: Whether you want to enjoy your gaming experience in depth, optimizing every aspect of your team down to the smallest detail or prefer to play a whole season in one afternoon - GOAL is the flexible football manager that caters towards your preferences.
Additionally you will enjoy the tongue-in-cheek humor, taking a poke at the sometimes all-too-serious affair that is today's football, making GOAL a worthwhile alternative to more time-consuming manager games. Regardless of this, a career with an in-depth skill system, finances, sponsoring, squad management, contract negotiations and extensive statistics give GOAL everything managers need to dive in, including stadium environment and expansion, transfer market, scouting and youth work. You could even become the head coach of your favorite national team. Are you ready to lead your squad to victory?
Features:
The tactics engine unites classic management gameplay and the latest development, methods and rule changes in modern football – VAR included.

With the heatmap you can analyze and evaluate both the teams' and the individual players' performance. Make changes, optimize tactics and directly see the impact of your decision.

Scouting and data analytics are the key to every club's long term success. Develop a world-wide network and discover new talents.

They are personalities: Each player has dozens of abilities and a multitude of character traits influencing their development and playstyle. Know them to improve them.

Your character's abilities as a coach and manager are enhanced via an extensive skill tree, giving you more options and choices to specialize. Are you a football scientist or an old-school manager relying on the hairdryer treatment?

With the new multiplayer you can play online with up to 8 managers. Host your own seasons, join others or play with friends. There's nothing like the Old Firm or the Classico with buddies.

Simple and intuitive: The new edition of the beloved franchise offers a slick user interface with a clear and efficient menu structure.

Help is only a click away: Pallino is not only a charming mascot, but a helpful companion, offering an additional layer of help and advice for all newcomers to the challenging job as a club manager
Παρακολουθείτε όλα τα καταστήματα με οποιονδήποτε τρόπο πληρωμής. Υπενθυμίζουμε ότι ορισμένα καταστήματα ενδέχεται να χρεώνουν προμήθειες πληρωμής.
1 προσφορές από
$
23.92 εως
$
23.92
Κατάστημα
Πλατφόρμα
Τιμή
Αγορά
Τρέχει στο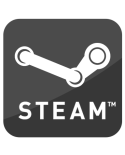 Ιστορικό τιμών
TRUSTPILOT - 4.6⭐ / 5
Με μια θετική κριτική, μπορείτε να κάνετε τον ιστότοπό μας να μεγαλώσει. Εάν αναπτυχθούμε, θα προσφέρουμε περισσότερες εκπτώσεις, δωρεάν CD-Key και θα βελτιώσουμε επίσης τις υπηρεσίες μας. Αν θέλετε να μας πείτε κάτι, επικοινωνήστε μαζί μας στα κοινωνικά δίκτυα.
Τελευταία Άρθρα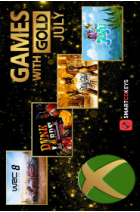 Νέα δωρεάν Games with Gold για τον Ιούλιος του 2020!
Δωρεάν Games with Gold Ιούλιος 2020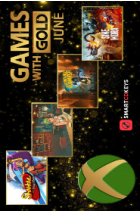 Νέα δωρεάν Games with Gold για τον Ιούνιο του 2020!
Δωρεάν Games with Gold Ιούνιος 2020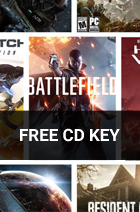 Win FREE CD Keys with SmartCDKeys.com
SmartCDKeys is giving Free CD Keys to everybody!
Compare and find cheap STEAM CD Key prices
SmartCDKeys is better than any CD Key store.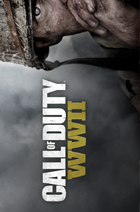 Where to buy CD Key of Call of Duty World War II (2)
Get cheap Call of Duty World War 2 CD Key today.