ΑΓΟΡΑForspoken (Xbox ONE) CD Key XBOX LIVE
Mysteriously transported from New York City, Frey Holland finds herself trapped in the breathtaking land of Athia. A magical, sentient bracelet is inexplicably wrapped around her arm, and Frey discovers the ability to cast powerful spells and use magic to traverse the sprawling landscapes of Athia. Frey nicknames her new golden companion "Cuff" and sets off to find a way home.
Frey soon learns this beautiful land once flourished under the reign of benevolent matriarchs, called Tantas, until a devastating blight relentlessly corrupted everything it touched. The Break transformed animals into beasts, men into monsters, and rich landscapes into four dangerous realms. At the center of their shattered domains, the Tantas now rule as maddened and evil sorceresses.
Unaffected by the Break and desperate for answers, Frey reluctantly agrees to help the last remaining citizens of Athia who see her as their only hope. Frey's journey through this strange and treacherous land will take her deep into the heart of corruption where she must battle monstrous creatures, confront the powerful Tantas, and uncover secrets that awaken something much more from within.
KEY FEATURES:
The Odyssey of a Reluctant Hero
Lead Frey on an unforgettable journey in her search for a way home after being mysteriously transported to a breathtaking, fantastical land. Unravel the mysteries of Athia as Frey travels through the calamitous Break and discovers how to wield an immense power.
A Beautiful and Cruel Open-World -
Explore the sprawling realms of Athia, a striking land of remarkable vistas and otherworldly creatures brought to life through stunning graphics and cutting-edge technology. Venture deep into corrupted territories where a mysterious darkness defiles everything it touches.
Customizable Arsenal of Spells -
Take on twisted monsters in magical combat with a wide range of powerful abilities catering to a variety of playstyles – from fast-paced and exhilarating to strategic and methodical.
Intuitive, Magic-Enhanced Parkour -
Scale walls, vault across canyons, leap from dizzying heights, and dash through vast landscapes. Frey's unique abilities allow her to fluidly traverse the open world with ease.
Παρακολουθείτε όλα τα καταστήματα με οποιονδήποτε τρόπο πληρωμής. Υπενθυμίζουμε ότι ορισμένα καταστήματα ενδέχεται να χρεώνουν προμήθειες πληρωμής.
This product has no price comparison because it is sponsored
Κατάστημα
Πλατφόρμα
Τιμή

Αγορά

Θα λάβετε έναν Λογαριασμό Xbox
Τρέχει στο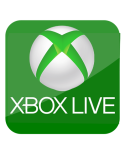 Ιστορικό τιμών
TRUSTPILOT - 4.6⭐ / 5
Με μια θετική κριτική, μπορείτε να κάνετε τον ιστότοπό μας να μεγαλώσει. Εάν αναπτυχθούμε, θα προσφέρουμε περισσότερες εκπτώσεις, δωρεάν CD-Key και θα βελτιώσουμε επίσης τις υπηρεσίες μας. Αν θέλετε να μας πείτε κάτι, επικοινωνήστε μαζί μας στα κοινωνικά δίκτυα.
Τελευταία Άρθρα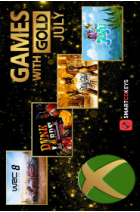 Νέα δωρεάν Games with Gold για τον Ιούλιος του 2020!
Δωρεάν Games with Gold Ιούλιος 2020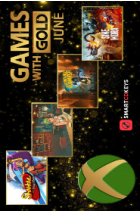 Νέα δωρεάν Games with Gold για τον Ιούνιο του 2020!
Δωρεάν Games with Gold Ιούνιος 2020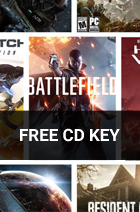 Win FREE CD Keys with SmartCDKeys.com
SmartCDKeys is giving Free CD Keys to everybody!
Compare and find cheap STEAM CD Key prices
SmartCDKeys is better than any CD Key store.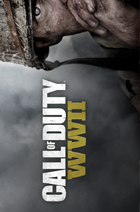 Where to buy CD Key of Call of Duty World War II (2)
Get cheap Call of Duty World War 2 CD Key today.