ΑΓΟΡΑ Empire of Sin - The Good Son Pack (DLC) CD Key Steam
Includes exclusive in-game mission and recruitable gangster.
Help Cyril Mcrae reconnect with his estranged father by fighting alongside him and recruiting him into your gang.
Παρακολουθείτε όλα τα καταστήματα με οποιονδήποτε τρόπο πληρωμής. Υπενθυμίζουμε ότι ορισμένα καταστήματα ενδέχεται να χρεώνουν προμήθειες πληρωμής.
5 προσφορές από
$
0.55 εως
$
1.48
Τρέχει στο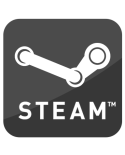 Ιστορικό τιμών