ΑΓΟΡΑThe Elder Scrolls Online Collection: High Isle (Xbox Series X|S) CD Key XBOX LIVE
Buy The Elder Scrolls Online Collection: High Isle as a Zenimax key at Gamesplanet.com
The Elder Scrolls Online Collection: High Isle is the ultimate Elder Scrolls experience and includes the Base Game and all Chapters:
High Isle (New for 2022)
Blackwood
Greymoor
Elsweyr
Summerset
Morrowind
ULTIMATE FREEDOM – Create your ultimate RPG character, play solo or adventure with friends, and determine your fate in an ever-expanding world. With no level restrictions, go anywhere at any time in a truly open world. In The Elder Scrolls Online, the choice is yours.
CHOOSE YOUR ADVENTURE – Begin your adventure where you like: emerge from Coldharbour in the Base Game, battle Dragons in the Elsweyr Chapter, or face the Prince of Destruction, Mehrunes Dagon, in Blackwood. All content is accessible for new players, and you can switch adventures whenever you like.
INCLUDES LATEST CHAPTER: HIGH ISLE – Set out on ESO's year-long adventure, the Legacy of the Bretons, and uncover an epic storytelling experience told across three DLCs and the High Isle Chapter. A tale of chivalric honor and political upheaval set within the stunning Systres Archipelago awaits.
TRUSTPILOT - 4.6⭐ / 5
Με μια θετική κριτική, μπορείτε να κάνετε τον ιστότοπό μας να μεγαλώσει. Εάν αναπτυχθούμε, θα προσφέρουμε περισσότερες εκπτώσεις, δωρεάν CD-Key και θα βελτιώσουμε επίσης τις υπηρεσίες μας. Αν θέλετε να μας πείτε κάτι, επικοινωνήστε μαζί μας στα κοινωνικά δίκτυα.
Τελευταία Άρθρα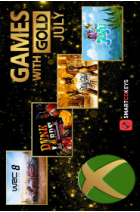 Νέα δωρεάν Games with Gold για τον Ιούλιος του 2020!
Δωρεάν Games with Gold Ιούλιος 2020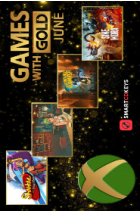 Νέα δωρεάν Games with Gold για τον Ιούνιο του 2020!
Δωρεάν Games with Gold Ιούνιος 2020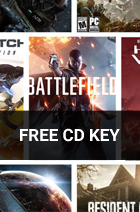 Win FREE CD Keys with SmartCDKeys.com
SmartCDKeys is giving Free CD Keys to everybody!
Compare and find cheap STEAM CD Key prices
SmartCDKeys is better than any CD Key store.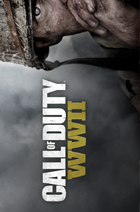 Where to buy CD Key of Call of Duty World War II (2)
Get cheap Call of Duty World War 2 CD Key today.