ΑΓΟΡΑThe Elder Scrolls Online Collection: Blackwood Collector's Edition (Xbox ONE) CD Key XBOX LIVE
Bonus contents (Collector's Edition)
Dremora Kynreeve Outfit
Deadlands Wamasu Pet
1× Iron Atronach Crate
3× Blackwood Treasure Maps
2× Experience Scrolls
Battlefield Nightmare Senche Mount
Jewel-Feathered Sep Adder Pet
Temporal Grimoire Memento
Deadlands Gladiator Outfit Style
Offer Weapon Emote
... and more!
YEAR-LONG ADVENTURE - Blackwood is part of the Gates of Oblivion, a saga of deceit and revelations that leads you to the nightmare realm of the Deadlands.
EXPLORE NEW LANDS - Travel across Blackwood from the marshes of Shadowfen, the Argonian homeland, to Leyawiin, an Imperial city first featured in The Elder Scrolls IV: Oblivion.
PRINCE OF DESTRUCTION - Witness the fury of Mehrunes Dagon, a god of destruction, change, revolution, energy, and ambition. Discover his diabolical schemes involving the Longhouse Emperors and prevent Tamriel from falling into the grasp of a Daedric Prince.
NEW COMPANIONS SYSTEM - Never adventure alone again. Choose a Companion and forge an ever-deepening bond as you explore and battle your way through Tamriel.
TRUSTPILOT - 4.6⭐ / 5
Με μια θετική κριτική, μπορείτε να κάνετε τον ιστότοπό μας να μεγαλώσει. Εάν αναπτυχθούμε, θα προσφέρουμε περισσότερες εκπτώσεις, δωρεάν CD-Key και θα βελτιώσουμε επίσης τις υπηρεσίες μας. Αν θέλετε να μας πείτε κάτι, επικοινωνήστε μαζί μας στα κοινωνικά δίκτυα.
Τελευταία Άρθρα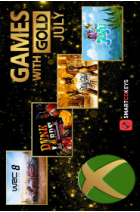 Νέα δωρεάν Games with Gold για τον Ιούλιος του 2020!
Δωρεάν Games with Gold Ιούλιος 2020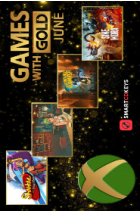 Νέα δωρεάν Games with Gold για τον Ιούνιο του 2020!
Δωρεάν Games with Gold Ιούνιος 2020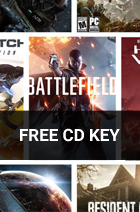 Win FREE CD Keys with SmartCDKeys.com
SmartCDKeys is giving Free CD Keys to everybody!
Compare and find cheap STEAM CD Key prices
SmartCDKeys is better than any CD Key store.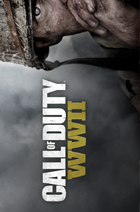 Where to buy CD Key of Call of Duty World War II (2)
Get cheap Call of Duty World War 2 CD Key today.