ΑΓΟΡΑ Drakemall Gift Card 250$ (USD) CD Key Official Web
Drakemall is an e-Commerce gift cards, discount coupon store website providing excitement experience to gamers all over the world. The gift card can be won in contests or can be purchased in various online stores.

Παρακολουθείτε όλα τα καταστήματα με οποιονδήποτε τρόπο πληρωμής. Υπενθυμίζουμε ότι ορισμένα καταστήματα ενδέχεται να χρεώνουν προμήθειες πληρωμής.
3 προσφορές από
$
300.55 εως
$
364.43
Τρέχει στο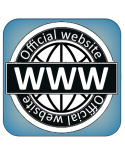 Ιστορικό τιμών