ΑΓΟΡΑ Dragon Ball Z: Kakarot - Deluxe Edition (Xbox One) CD Key XBOX LIVE
Bonus contents of the Deluxe Edition
A Cooking Item that gives your character permanent Ki-ATK, Ki-DEF and HP Stat boosts
Season Pass (2 orignal episodes and a new story)
Relive the story of Goku and other Z Fighters in DRAGON BALL Z: KAKAROT! Beyond the epic battles, experience life in the DRAGON BALL Z world as you fight, fish, eat, and train with Goku, Gohan, Vegeta and others. Explore the new areas and adventures as you advance through the story and form powerful bonds with other heroes from the DRAGON BALL Z universe.
Παρακολουθείτε όλα τα καταστήματα με οποιονδήποτε τρόπο πληρωμής. Υπενθυμίζουμε ότι ορισμένα καταστήματα ενδέχεται να χρεώνουν προμήθειες πληρωμής.
1 προσφορές από $70.90 εως $70.90
Κατάστημα
Πλατφόρμα
Τιμή

$ 70.90

Αγορά
Τελευταία Άρθρα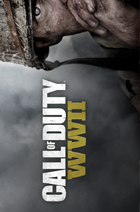 Where to buy CD Key of Call of Duty World War II (2)
Get cheap Call of Duty World War 2 CD Key today.