Welcome to DECEIVE INC., a private company that has a monopoly on the world espionage business. You possess talents that would make Hollywood super spies envious, access cutting-edge technology that the rest of the world can only dream of, and the ability to instantly pass for anybody you come across.
You are not, however, alone. Competing spies are pursuing the same goal, and each and every one of them is just as skilled, crafty, and well-equipped as you.
Get the goal, blend in, then make your escape. Just one spy will ultimately be able to do the job and earn the money. Business rules.
MEET THE SPIES
Choose your play style from a variety of agents, each with a unique arsenal and skill set that can be customized.
GET SET
Customize your loadout with a variety of really useful tools, like the inflatable pad, holo-mimic, bulletproof umbrella, and more!
KNOW HOW TO DISAPPEAR
pretend to be one of the different Characters or inanimate things that may be found on the map.
CHOOSE YOUR MODE
Team up with more agents Teams mode or working by yourself in Solos
TRAVEL TO EXOTIC PLACES
Each map comes to life the moment you load into a match, teeming with Characters and full of mysteries for you to explore.
Τρέχει στο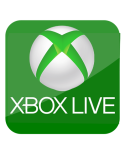 Ιστορικό τιμών
TRUSTPILOT - 4.6⭐ / 5
Με μια θετική κριτική, μπορείτε να κάνετε τον ιστότοπό μας να μεγαλώσει. Εάν αναπτυχθούμε, θα προσφέρουμε περισσότερες εκπτώσεις, δωρεάν CD-Key και θα βελτιώσουμε επίσης τις υπηρεσίες μας. Αν θέλετε να μας πείτε κάτι, επικοινωνήστε μαζί μας στα κοινωνικά δίκτυα.