ΑΓΟΡΑCyberpunk 2077: Phantom Liberty (DLC) CD Key GOG.COM
New to Cyberpunk 2077 is the spy-thriller Phantom Liberty. Over Night City's most dangerous neighborhood, an orbiting shuttle carrying the President of the New United States of America is shot down, and only you can save her. Take on the role of V, a cyberpunk for hire, and investigate a mystery that spans from the highest levels of government to the underworld of mercenaries.
The mission is to sneak into Dogtown, a community within a city governed by a ruthless militia. Unravel a web of betrayed allegiances and rely on Johnny Silverhand's (Keanu Reeves) unwavering assistance as you battle to stay alive in a broken world of desperate hustlers, shady netrunners, and vicious mercenaries. Phantom Liberty was designed to take use of the capabilities of next-gen technology, and it does not disappoint with exciting new gameplay elements, tense courier jobs, gigs, and missions, and a gripping main quest in which freedom and allegiance are never free.
Παρακολουθείτε όλα τα καταστήματα με οποιονδήποτε τρόπο πληρωμής. Υπενθυμίζουμε ότι ορισμένα καταστήματα ενδέχεται να χρεώνουν προμήθειες πληρωμής.
2 προσφορές από
$
39.12 εως
$
46.42
Τρέχει στο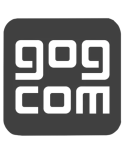 Ιστορικό τιμών
TRUSTPILOT - 4.6⭐ / 5
Με μια θετική κριτική, μπορείτε να κάνετε τον ιστότοπό μας να μεγαλώσει. Εάν αναπτυχθούμε, θα προσφέρουμε περισσότερες εκπτώσεις, δωρεάν CD-Key και θα βελτιώσουμε επίσης τις υπηρεσίες μας. Αν θέλετε να μας πείτε κάτι, επικοινωνήστε μαζί μας στα κοινωνικά δίκτυα.