ΑΓΟΡΑThe Backrooms: Mass Extinction CD Key Steam
This game can be played with or without a VR headset!
If you're not careful and you noclip out of reality in the wrong areas, you'll end up in the Backrooms. The old moist carpet, the mono-yellow rooms and the hum-buzz of the fluorescent lights will be your only comfort in the endless purgatory you have found yourself in. Don't bother crying out for help. Nobody is coming. Nobody is left.
Level 0 (The Lobby)
Level 0 is the first level of the Backrooms.
Level 0 is a non-linear space, resembling the backrooms of a retail outlet. It is a collection of infinite randomly segmented rooms, hallways, and staircases. The wallpaper is a mono-yellow, the carpet is damp, and the ceiling is decorated with office lights. Some walls have electrical outlets, security cameras, or mold growing on them.
The installed lighting flickers inconsistently and hums at a constant frequency.
While most areas of Level 0 are lit with a mono-yellow light, some areas are in total darkness. Other areas have dimmer than usual lights and some areas even have colorful lighting.
The Backrooms: Mass Extinction is a game created by Mitchell Hepburn using Unreal Engine 4. It is currently in early access and will receive updates and new content as the game develops. In the current build, you can:
Explore a massive Level 0, a maze of non-Euclidean rooms stretching infinitely in all directions.

Explore Level 0.2, a sub-level called 'Remodeled Mess'.

Explore Level A, the Poolrooms!

Use your trusty torch to light areas shrouded in darkness.

Search for the Manila room, which can be found behind a wall you can noclip through.

Discover books documenting the levels.

Play on Desktop or VR; seamlessly switch between regular and VR play modes!

Discover books documenting the levels.
Upcoming build will include:
Bug fixes and general improvements.

An expanded Level 0 with a massive new area to explore.

The introduction of survival mechanics like hunger, thirst, health and death.
Coming soon:
Παρακολουθείτε όλα τα καταστήματα με οποιονδήποτε τρόπο πληρωμής. Υπενθυμίζουμε ότι ορισμένα καταστήματα ενδέχεται να χρεώνουν προμήθειες πληρωμής.
2 προσφορές από
$
1.23 εως
$
1.38
TRUSTPILOT - 4.6⭐ / 5
Με μια θετική κριτική, μπορείτε να κάνετε τον ιστότοπό μας να μεγαλώσει. Εάν αναπτυχθούμε, θα προσφέρουμε περισσότερες εκπτώσεις, δωρεάν CD-Key και θα βελτιώσουμε επίσης τις υπηρεσίες μας. Αν θέλετε να μας πείτε κάτι, επικοινωνήστε μαζί μας στα κοινωνικά δίκτυα.
Τελευταία Άρθρα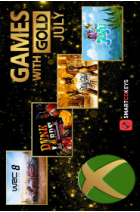 Νέα δωρεάν Games with Gold για τον Ιούλιος του 2020!
Δωρεάν Games with Gold Ιούλιος 2020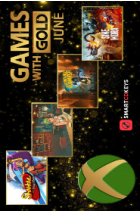 Νέα δωρεάν Games with Gold για τον Ιούνιο του 2020!
Δωρεάν Games with Gold Ιούνιος 2020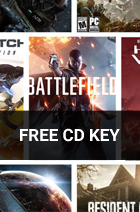 Win FREE CD Keys with SmartCDKeys.com
SmartCDKeys is giving Free CD Keys to everybody!
Compare and find cheap STEAM CD Key prices
SmartCDKeys is better than any CD Key store.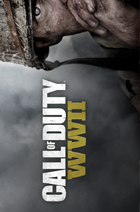 Where to buy CD Key of Call of Duty World War II (2)
Get cheap Call of Duty World War 2 CD Key today.