ACHETERWWE 2K23 - Icon Edition (UK) (Xbox ONE) CD Key XBOX LIVE
You get all of the added material from the Deluxe Edition as well as throwback versions of some of WWE's best Superstars from the Ruthless Aggression era with the WWE 2K23 Icon Edition, which features cover art made by WWE artist-in-residence Rob Schamberger!
What's in The Icon Edition*
Bunny Extra Bundle, Bad
The WrestleMania 22 venue, the John Cena Legacy, and retro versions of John Cena, Randy Orton, Batista, and Brock Lesnar are all part of the Ruthless Aggression Pack. All five of the post-launch DLC character packs, 200 extra Attribute Points from the MyRISE Mega-Boost pack, and the Supercharger pack that unlocks all of the base-game WWE Legends and throwback venues are included in the Championship Season Pass. The DLC's release date will be announced at a later time.
Bonus A John Cena EVO card, Bianca Belair cards of the Emerald and Gold tiers, Asuka cards of the Gold tier, and three Day 1 Basic MyFACTION card packs are all included in the MyFACTION content.
Symbol Edition A Paul Heyman Emerald tier Manager MyFACTION Card and three Deluxe Premium Launch MyFACTION Packs are included in the bonus package.
Three-Day Prior Access
*Icon Edition not available in Belgium.


Features that have been expanded, amazing visuals, and the best WWE experience. Roman Reigns, "American Nightmare" Cody Rhodes, Ronda Rousey, Brock Lesnar, "Stone Cold" Steve Austin, and other WWE Superstars and Legends will be in the ring with you.
Interactive sports documentary from 2K Showcase
Experience the pivotal events and most challenging rivals from John Cena's illustrious 20-year WWE career. In a first for the brand, you may play each famous foe as you try to defeat Mr. Hustle, Loyalty, and Respect. These opponents include some of the best in WWE history.
IT IS GAMES
With two adjacent rings encircled by a double-steel cage, this fan-favorite action-packed WarGames makes its premiere in WWE 2K23 and provides heart-pounding 3v3 and 4v4 multiplayer mayhem!
YOUR CHOICES, YOUR SHOW
Take control of a weekly program with MyGM and battle other general managers for brand dominance. Now offering a larger selection of GMs, more options for shows, numerous seasons, extended match cards, and a wider variety of match types for up to 4 players.
YOU OWN EVERY CARD.
With MyFACTION, which now has online multiplayer, you may collect and improve cards of WWE Superstars and Legends to create the ideal faction and contend for world dominion.
SET GOAL FOR YOUR FUTURE IN MYRISE
With two separate stories, The Lock and The Legacy, go through the curtains for your WWE debut and create your career as a WWE Superstar with the choices you make along the way.
ALL OF THE UNIVERSE IS YOURS
The ultimate sandbox, WWE Universe Mode, lets you run the whole company, including Superstar rosters, rivalries, titles, weekly programs, and more!
Support for up to 4 local players and up to 8 online players is available.
Apparaissent maintenant tous les magasins et toutes les méthodes de paiement (choisissez un paiement pour voir les prix avec les commissions éventuelles).
Il y a 1 offres de
$
123.01 à
$
123.01
Magasin
Plate-forme
Prix
Acheter
Ce produit est pour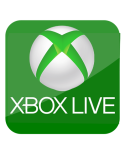 L'historique des prix
TRUSTPILOT - 4.6⭐ / 5
Avec un avis positif, vous pouvez faire grandir notre site. Si nous grandissons, nous offrirons plus de remises, des clés CD gratuites et nous améliorerons également notre service. Si vous souhaitez nous dire quelque chose, contactez-nous sur les réseaux sociaux.