Woodpunk
Forget cybernetics and steam power! Come with us back to the Middle Ages where WOOD is the cutting edge, leading energy source!
Why? Because there's MACHINEGUNS THAT SHOOT BOMBS. That's why.

WOODPUNK brings you back to the Middle Ages, but with a catch: You are an expert inventor who (stupidly) chose a science career in an era dominated by art majors. Using wood and other scrap material, you've made yourself the ultimate tool: A robot that can create weapons.

This grotesque and brut- … uh - This "classy interactive experience" features:
Exhilarating pixel shooter action with virtually endless variations of level designs allowing for new challenges every time you play

A wide arsenal of procedurally generated weapons, both melee and ranged, with over 1400 possible creations
Battle over a hundred enemies on screen at a time, each with different strategies and fighting styles, along with massive bosses!
Beauty from destruction: Everything inside the map is destroyable. Trees crumble, boxes explode into the air and entire 2-story buildings collapse. Corpses, pieces of furniture and rubble are all left behind, and can have special gameplay effects later on!
Play with a friend! Asymmetrical local multiplayer: One player plays the inventor, the other plays the robot, each with their own complementary skills.
Research new weapon parts to build your custom weapons. Develop and unlock new modules to expand your robot's combat capabilities or enhance your own.
Fast-paced, action-packed gameplay with slick and responsive controls in 60 FPS. Prepare to sweat!
Oh, and it's gamepad compatible, of course!
Il y a 5 offres de
$
16.72 à
$
20.25
Ce produit est pour
Achetez-le à partir de
$
16.72
Derniers Articles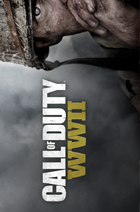 Acheter moins cher une Clé CD (CD-Key) de CoD: WW 2
Où acheter CoD: WW 2 CD Key (Clé CD)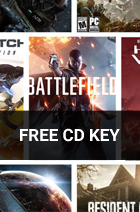 Gagnez des Clés CD (CD keys) GRATUITEMENT avec SmartCDKeys.com
SmartCDKeys offre des Clés CD (CD keys) gratuites
Comparez et trouvez les prix des Clés CD (CD Key) à bas prix
SmartCDKeys dispose des prix les plus bas.